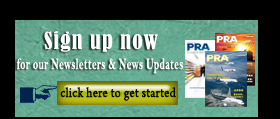 Tie-ups: Poseidon/DuPont Teijin to set up recycling facility; Paccor/Veripack to expand to India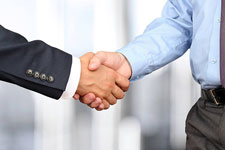 UK-based Poseidon Plastics Ltd., a waste polyester recycling company and co-developer of a monomer recycling technology that converts polyester waste to recycled raw material (BHET) to produce virgin PET, has tied up with DuPont Teijin Films (DTF) to assist and develop the technology with a pathway to constructing an initial 10,000-tonne/year facility. The technology had previously operated at 1,000 tonnes per year scale and following a series of process improvements, Poseidon will commercialise its second generation platform (Poseidon Process), in the 10,000 tonnes per year plant.
The "Poseidon Process" is focused on recycling problematic waste streams such as trays, pots, containers, fibres/fabrics and all types of polyester composites into consumer grade BHET. Poseidon's facility will start detailed engineering design at the site in the first quarter of 2020.
As part of this agreement, DTF will support Poseidon with a range of testing and processing of BHET into PET polymer and BOPET films, as well as its market experience to help Poseidon navigate the regulatory and legislative standards surrounding the industry. Poseidon Plastics, with the help of DTF, intends to construct and operate the facility within 18 months at its Teesside base. In parallel with the facility, a 50,000 tonnes/year facility will be designed for subsequent global licensing to support larger scale facilities.
Martin Atkins, CEO of Poseidon, stated, "The Poseidon team is delighted to make this announcement today, and we are extremely proud to have taken the 'Poseidon Process' to this stage. It is very rewarding to have the recognition from industry leaders as partners, allowing us to learn from their years of experience and know how to expand, accelerate, and scale-up our technology. Completing the supply chain for the circular economy in PET has been one of our primary goals focusing on difficult to recycle waste PET materials."
Poseidon Plastics Ltd. was created as part of a joint venture between Green Lizard Technologies, Panima Capital and Abundia Industries.
In other news, due to a growing demand for sustainable plastic packing solutions in India, accelerating a kick-off of a circular economy in India, German rigid packaging maker Paccor Packaging has tied up with Italian thermoforming machine maker Veripack Srl to expand in this market.
Paccor will supply rigid film and Veripack FFS (Form Fill Seal) machines.
The partnership will help two manufacturers to expand in India, the second most populated country in the world and second fastest growing economy globally, driven mainly by domestic consumption over the last 15 years. It is also the country with full commitment in launching a circular economy and changing habits of using plastics among its inhabitants.
Recent shift in India's regulations in terms of packaging and plastic use have launched an ecological evolution and have stimulated a fast-growing demand of know-how and sustainable plastic packaging solutions.
Varese-headquartered Veripack was acquired by a competitive national packaging machinery manufacturer Ilpra early this year.
(PRA)
---
Subscribe to Get the Latest Updates from PRA Please click here
©2019 Plastics and Rubber Asia. All rights reserved.
©2019 Plastics and Rubber Asia. All rights reserved.
Home
Terms & Conditions
Privacy Policy
Webmail
Site Map
About Us
SOCIAL