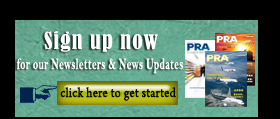 M&As: Showa Denko to buy Hitachi Chemical for almost US$8.8 bn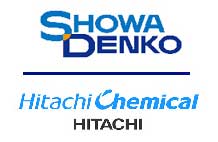 Japanese firm Showa Denko K.K., which is the country's third largest diversified chemicals supplier, is set to buy its bigger rival Hitachi Chemical through a tender process for almost 964 billion yen (US$8.8 billion), which is said to be more than double its own market value. Hitachi Chemical is a supplier of materials for semiconductors, displays and lithium-ion batteries. The deal is subject to regulatory approvals.
With the synergies, Showa Denko's target is to achieve cost reduction synergy savings of more than 20 billion yen per year in three years.
The tender offer, which will be executed through Showa Denko's wholly owned subsidiary HC Holdings K.K., will start around February 2020 at 4,630 yen a share, the company said. This is 34% higher than the closing price 25 November, the day before talks between the two companies were reported.
The purchase would be Showa Denko's largest on record and would boost the company's revenue from lithium-ion automotive batteries and related materials — segments that are growing fast as car makers race to make more electric-powered vehicles.
Hitachi has been shedding non-core businesses to re-focus on manufacturing equipment and data services that benefit from internet-of-things technologies.
Hitachi is also selling its diagnostics imaging unit to Tokyo-based Fujifilm Holdings Corp. in a 179 billion yen deal.
Showa Denko says the acquisition of Hitachi Chemical will give it more clout to compete with Chinese rivals.
"Chinese material manufacturers have developed a business that takes advantage of the economies of scale and Middle East material manufacturers have also been increasing cost competitiveness," Showa Denko said in the statement. The company needed a top market share and more scale to remain a major global manufacturer, it said.
To pay for the purchase, Showa Denko is seeking a 295 billion yen loan from Mizuho Bank and will sell preference shares to the bank and to the Development Bank of Japan, it said in the announcement. The company doesn't plan to sell common shares, it said.
Showa Denko beat off rival bids from Nitto Denko Corp , US buyout funds Bain Capital and Carlyle Group. Its recent acquisitions include the graphite electrode business of SGL Carbon in 2017.
(PRA)
---
Subscribe to Get the Latest Updates from PRA Please click here
©2019 Plastics and Rubber Asia. All rights reserved.
©2019 Plastics and Rubber Asia. All rights reserved.
Home
Terms & Conditions
Privacy Policy
Webmail
Site Map
About Us
SOCIAL