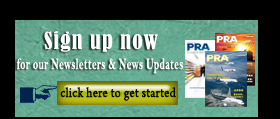 M&As: Huntsman buys PU spray foam firm for US$350 mn; AkzoNobel acquires Mauvilac to strengthen paints offerings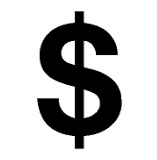 US chemical firm Huntsman Corp is to buy Icynene-Lapolla from an affiliate of San Francisco-based private equity firm FFL Partners LLC for US$350 million in cash. The deal is expected to close in the first half of 2020.
Icynene-Lapolla manufactures and distributes spray polyurethane (PU) foam insulation systems for residential and commercial uses. The company, which was formed by the combination of Icynene and Lapolla Industries, has manufacturing facilities located in Houston and Mississauga, Ontario. Its annual revenue is about US$230 million.
The newly acquired business will complement Demilec, another spray PU foam company that Huntsman acquired in 2018 also for US$350 million.
"As the demand for energy efficiency continues to grow, both in residential and commercial construction, this combination of companies will provide Huntsman with the largest global array of spray foam technology, integration of raw materials and associates," said Peter Huntsman, Chairman/President/CEO of Huntsman Corp. "This is the size and type of downstream assets that we will continue to add to our company as we strengthen margins, move downstream and be less reliant on a single product or application."
Meanwhile, the nearly US$2.08 billion sale of Huntsman's chemical intermediates and surfactants businesses to Thailand-based Indorama Ventures is expected to close around the end of the year. After closing the deal, Huntsman plans to accelerate share repurchases under its existing US$1 billion multi-year authorisation.
In other news, chemical firm AkzoNobel has entered into an agreement to acquire 100% of the shares of Mauvilac Industries, a paints and coatings company in Mauritius.
The transaction includes a local production facility, four concept stores and access to a strong distribution network.
The business generated revenue of around EUR20 million in 2018 and is a leading decorative and specialty paints and coatings manufacturer headquartered in Les Pailles, Mauritius. Its portfolio consists of 85% decorative paints and 15% coatings, offering a wide range of professional and consumer products. The company was founded in 1964 by Roland Maurel Sr. and in July 2014 private equity fund Adenia acquired 95% of shares in the company.
Thierry Vanlancker, CEO of AkzoNobel, said: "We are happy to announce the acquisition of Mauvilac as it strengthens our footprint in Sub-Saharan Africa and supports our leading position in the African decorative paints market. Mauvilac is a leading company in Mauritius and the proud owner of the best-known paint brand on the island. We look forward to adding such a strong brand to our world class portfolio and welcoming the employees from Mauvilac to the AkzoNobel family."
Ruud Joosten, COO of AkzoNobel, added: "Mauvilac is a true flagship brand in Mauritius which has been developed for the last 50 years. The company is a leading player with a strong distribution network, well setup concept stores and a large network of retailers. Their strong focus on innovation and sustainable solutions fits seamlessly with the focus of AkzoNobel. We are very excited to integrate such a well-established company into AkzoNobel."
The planned transaction is expected to be completed in the first half of 2020, subject to customary conditions.
(PRA)
---
Subscribe to Get the Latest Updates from PRA Please click here
©2019 Plastics and Rubber Asia. All rights reserved.
©2019 Plastics and Rubber Asia. All rights reserved.
Home
Terms & Conditions
Privacy Policy
Webmail
Site Map
About Us
SOCIAL