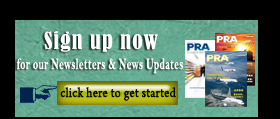 Clariant divests masterbatches business for US$1.6 bn to PolyOne

With talks circulating since beginning of this month, Swiss speciality chemicals company Clariant has now confirmed the sale of its entire Masterbatches business to US-based compounder PolyOne. The transaction values the Masterbatches business at US$1.6 billion, representing 12.2 times the last 12 months reported EBITDA (ending September 2019) on a cash and debt free basis. This amount is payable at closing, which is expected by Q32020.
Acquiring the masterbatches unit, which makes colour and additive concentrates, would make the Ohio-based PolyOne a world leader in supplying colour concentrates. PolyOne is also in the process of selling its PVC compounding business to SK Capital Partners for US$775 million in cash, scheduled to close by the end of 2019.
In the financial year 2018, the total masterbatches business generated sales of around CHF1.2 billion. The sale is also a sign that Clariant Chairman Hariolf Kottmann is pushing ahead with a strategy overhaul despite strained relations with its anchor investor, Saudi Basic Industries Corp. (Sabic), having failed to execute a deal to combine Clariant's additive and masterbatch business with part of Sabic's engineering resins business.
"This announcement is a significant milestone on our path to focussing on businesses with above-market growth, higher profitability and stronger cash generation. After the successful divestment of Healthcare Packaging in October 2019 the agreement to sell Masterbatches is an important step in delivering on our strategy defined in 2015 to concentrate on our three core Business Areas Care Chemicals, Catalysis and Natural Resources", Kottmann said in a statement. "As announced, we are confident that we will execute the remaining divestment of our Pigments business in 2020 in order to build the new, more focused and stronger Clariant by 2021," he added.
As previously communicated, the proceeds from the intended divestments of Clariant's non-core businesses will be used to invest in innovations and technological applications within the core Business Areas, to strengthen Clariant's balance sheet and to return capital to shareholders.
As a consequence of the divestment of the Masterbatches business, as well as the anticipated divestment of the Pigments business by the end of 2020, Clariant's Board of Directors is proposing an extraordinary cash distribution of CHF3.00 per share to the Clariant Annual General Meeting to be held on March 30, 2020. Subject to a positive vote of Clariant's shareholders, the extraordinary distribution of approx. CHF1 billion will be paid out post the closing of the divestment of the Masterbatches business.
The deal with PolyOne comprises two separate transactions. The global Masterbatches business is sold in a deal valued at US$1,500 million, representing c. 12.1 times the last twelve months reported EBITDA (ending September 2019).
Separately, the sale of Clariant's Masterbatches business in India has been approved by Clariant Chemicals (India) Limited's Board of Directors and is valued at INR4,260 million or approx. US$60 million, representing 17.3 times the last 12 months reported EBITDA (ending September 2019). Clariant Chemicals (India) is listed on the stock exchanges in India with Clariant AG holding a 51% controlling stake. The closing of both transactions is subject to customary closing conditions and regulatory approvals.
(PRA)
---
Subscribe to Get the Latest Updates from PRA Please click here
©2019 Plastics and Rubber Asia. All rights reserved.
©2019 Plastics and Rubber Asia. All rights reserved.
Home
Terms & Conditions
Privacy Policy
Webmail
Site Map
About Us
SOCIAL