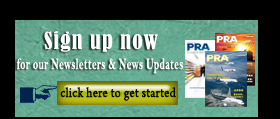 Bjørn Thorsen enters into jv with Chongqing Industrial for compounds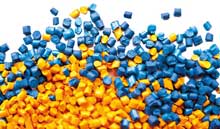 Customized Compound Solutions (CCS), Nordic Grafting Company (NGC) – both affiliates of Danish chemical products distributor, Bjørn Thorsen (BT) – and Chongqing Techxanadu Industrial (TechXanadu) – affiliate of Good Mark Industrial Ltd – are to set up a production and commercialisation joint venture in China, Nordic Grafting & Compound Solutions Co., Ltd. (NGCS).
Based on licensing agreements with its European founding partners, NGCS, located in Chongqing, China, will provide BT group affiliates and their Chinese partner with a capability to provide sustainable solutions to the Chinese market. Leveraging the expertise, capabilities and market access of its co-owners, NGCS will be scoped to produce specialty compounds and compatibilisers targeted at replacing non-recyclable thermoset solutions with recycled thermoplastic solutions.
These differentiated solutions will be built around the features of the Acti-Tech compatibiliser range developed by NGC, as well as on some proprietary tailored developments from CCS. NGCS will also aim to contribute to the development of post-consumer and post-industrial plastic recyclates in China, enhancing the quality and properties of these materials. This will undoubtedly enable new application opportunities in collaboration with leading Chinese companies.
"We are very excited about this reinforced collaboration with our European partners and already placed the order for the first production line for NGCS end of June, to ensure operational start-up around the turn of this year', said Victor Li, President for TechXanadu.
The launch of NGCS follows the creation, in February of 2019, of a separate, foundational joint venture, BT Solutions Zhuhai Co., Ltd. (BT Solutions), between BT and TechXanadu, together with Wuhan Creworld Technology Co., Ltd., a subsidiary company of Artop Design Group Co., Ltd. BT Solutions, located in Zhuhai, China, represents a major step in the global expansion of BT's market development, operations and commercialization footprint. Beyond selling some of the products manufactured by NGCS into China, outside of the recycling sector, BT Solutions also serves as a platform for local reselling of BT's broad portfolio of specialty raw materials, catering to its global customer base.
(PRA)
---
Subscribe to Get the Latest Updates from PRA Please click here
©2019 Plastics and Rubber Asia. All rights reserved.
©2019 Plastics and Rubber Asia. All rights reserved.
Home
Terms & Conditions
Privacy Policy
Webmail
Site Map
About Us
SOCIAL