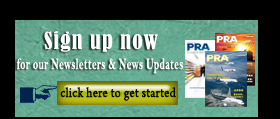 Aramco buys South Korean oil firm; market value of IPO touches US$2 trilion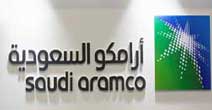 Saudi Arabian Oil Company (Saudi Aramco) has completed, through its subsidiary Aramco Overseas Company B.V. (AOC), the acquisition of 17% of Hyundai Oilbank from Hyundai Heavy Industries Holdings, for approximately US$1.2 billion. The completion follows receipt of all necessary regulatory consents and approvals.
The investment in South Korea's Hyundai Oilbank supports Saudi Aramco's Downstream growth strategy of expanding its global footprint in key markets in profitable integrated refining, chemicals and marketing businesses which enable Saudi Aramco to place crude oil and leverage its trading capabilities, it says.
Hyundai Oilbank is a private oil refining company established in 1964. The Daesan Complex, where Hyundai Oilbank's major facilities are located, is a fully integrated refining plant with a processing capacity of 650,000 barrels per day. The business portfolio of Hyundai Oilbank and its five subsidiaries includes oil refining, base oil, petrochemicals and a network of gas stations.
Meanwhile, in other news, with the listing of Aramco, shares closed with a value higher than expected by the oil company before its IPO. The world's biggest oil company ended trading on Monday with a market value of over US$2 trillion.
Shares in the company closed at around US$10.13, giving the company a valuation of US$2.03 trillion on the Saudi exchange.
The company made its market debut last week with a valuation of US$1.88 trillion, given resistance from global investors and Western advisers. It settled for a valuation below the target of $2 trillion set by Crown Prince Mohammed bin Salman. But over four trading days, strong demand, mostly from Saudi retail and corporate investors, have pushed the shares above the prince's goal.
According to analysts, Aramco's success lies in its profitability that is far above the combined worth of five of the largest Western oil/gas companies, ExxonMobil, Chevron, Total, BP and Royal Dutch Shell. The company reported US$68 billion in net income for the first nine months of 2019, aided by low costs largely attributable to its oil fields that have a higher output than any other oil company.
Analysts also attribute the valuation to a different trading environment than that experienced by public-listed Western competitors. The Saudi exchange is relatively small, and only around 1.5% of Aramco shares are being traded.
Meanwhile, the government and Saudi banks have been on a drive to encourage investors to buy and hold on to the shares, leading to higher share prices. This is aided by incentives offered to Saudi retail investors such as a bonus share for every ten shares they buy and hold for six months up to a ceiling of 100 shares, which is an incentive not to sell.
(PRA)
---
Subscribe to Get the Latest Updates from PRA Please click here
©2019 Plastics and Rubber Asia. All rights reserved.
©2019 Plastics and Rubber Asia. All rights reserved.
Home
Terms & Conditions
Privacy Policy
Webmail
Site Map
About Us
SOCIAL