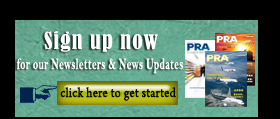 Total Corbion PLA starts-up 75,000 tonne/year Thai bioplastics plant
Total Corbion PLA, a 50/50 joint venture between Total and Corbion, announces the start-up of its 75,000 tonnes/year polylactic acid (PLA) bioplastics plant in Rayong, Thailand. The plant has successfully produced Luminy PLA resins.
The new facility will produce a broad range of Luminy PLA resins from renewable, non-GMO sugarcane sourced locally in Thailand: from standard PLA to innovative, high heat PLA and PDLA1 with unique properties. The products will meet customers' needs in a wide range of markets notably packaging, consumer goods, 3D printing, fibres and automotive and are specifically optimized for extrusion, thermoforming, injection moulding and fibre spinning processes.
At the end of their useful life, PLA products can be mechanically or chemically recycled, or in some cases composted and returned to the soil as fertilizer.
Total Corbion PLA will leverage on the integration with its lactide plant, the monomer required for the production of PLA, that has simultaneously been expanded to 100,000 tonnes/year production capacity. Furthermore, the 1,000 tonnes/year PLA pilot plant, which has been operational since the end of 2017, is located on the same site and will be used for product development.
With this additional 75,000 tonnes/year, the global production of PLA bioplastics will increase by almost 50% to 240,000 tonnes/year.
(PRA)
---
Subscribe to Get the Latest Updates from PRA Please click here
©2018 Plastics and Rubber Asia. All rights reserved.
©2018 Plastics and Rubber Asia. All rights reserved.
Home
Terms & Conditions
Privacy Policy
Webmail
Site Map
About Us
SOCIAL