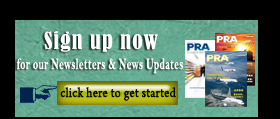 Songwon expands in-house production in Suwon to 1,000 mt; partners with Chinese UV absorbers producer
A new production line at Songwon's site in Suwon, South Korea for the manufacture and distillation of Songsorb CS 400 UV stabiliser has become operational. With a total capacity of about 1,000 metric tonnes, it allows fully backward integrated in-house manufacture of Songsorb CS 400 at all stages from intermediate to finished product.
Songsorb CS 400 is a liquid hydroxyphenyltriazine (HPT) UV absorber designed to ensure high performance and durability in water- and solvent-borne as well as 100% solid automotive and industrial finishes.It has very high thermal stability and outstanding resistance in coatings exposed to high bake cycles and/or extreme external conditions. It is suitable for use in amine and metal catalyzed coatings, substrates containing such catalysts and coatings applied on topcoats.
Besides Songsorb CS 400, other individual coatings additives as well as blends of UV absorbers and hindered amine light stabilisers are produced at the site.
"This production line, together with our recently established Technology Innovation Centre in Maeam, demonstrates Songwon's commitment to supporting coatings customers in developing new-generation solutions for light and heat stabilisation," said Rosanna Telesca, Leader Market Centre Coatings. Songwon said that is also further developing the technologies it offers and strengthening its focus on specialty chemicals for coatings, inks and adhesives, amongst other applications.
In a related development, Songwon has recently entered a partnership with Chinese UV absorbers and light stabilisers manufacturer and seller, Disheng Technology, for the production of some of its comprehensive range of UVA light stabilisers.
After successfully cooperating for several years, both companies have entered into a strategic long term agreement for a range of Songwon's UV Absorbers. Disheng is currently in the process of building a new state-of-the-art factory dedicated to light stabilisers in Fujian Province, China to become one of the largest producers of light stabilisers worldwide.
Within the framework of the partnership, Disheng will supply Songwon with a wide range of its UVAs (Songsorb and Songsorb CS) for plastics and coatings applications. The products will be sold globally under Songwon trademark.
(PRA)
---
Subscribe to Get the Latest Updates from PRA Please click here
©2018 Plastics and Rubber Asia. All rights reserved.
©2018 Plastics and Rubber Asia. All rights reserved.
Home
Terms & Conditions
Privacy Policy
Webmail
Site Map
About Us
SOCIAL