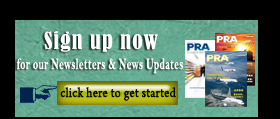 Hi Technological Plastic eyes US expansion, acquisition
UK-based Hi Technological Plastic Industries Plc is looking at opportunities in the US and are considering to acquire a US entity. The US entity would seek to raise at least US$10,000,000 and eventually get listed in the US. Hi Technological Plastic Industries is considering taking a 51% equity stake in US entity, with 49% shareholding for investors worldwide. This additional fundraising will not dilute the European investors.
Hi Technological Plastic, established in 1995 as a conventional trading house for the processing of recycled polymers, has transitioned in 2013 to start its own LDPE recycling Granule, HDPE/LDPE & PVC Pipe manufacturing plant and set up a production line with the capacity of 1,000 tonnes.
UAE is the main market for the products, but the products are also exported worldwide, where the main export markets are Pakistan, India, China, Hong Kong and East African countries.
The business has been initiated in the wake of China's decision to stop importing nearly half of the world's scrap starting Jan 1, 2018. The US was shipping 4,000 containers of recyclable material/day to China prior the ban. Thus, the ban will displace an estimated 111 million metric tonnes of plastic waste by 2030, according to Hi Technological Plastic, which offers a solution with its "Mobile Plastic Shredding Units" to be introduced across the US.
The idea, according to the company is to build Mobile Plastic Shredding Units, which can shred plastic on-site and then pack the material into containers for export. This way, companies save warehousing and transportation expense. South Asian countries have huge demand for shredded plastic, it said.
Hi Technological Plastic furthered in its press statement: "Extending business in the US will enhance the valuation of c and its investors. Activities in the US will probably delay the listing of Hi Technological Plastic till January 2019".
(PRA)
---
Subscribe to Get the Latest Updates from PRA Please click here
©2018 Plastics and Rubber Asia. All rights reserved.
©2018 Plastics and Rubber Asia. All rights reserved.
Home
Terms & Conditions
Privacy Policy
Webmail
Site Map
About Us
SOCIAL