M&As: Momentive sells consumer sealants business to Henkel; BASF enhances services in Asia through Solvay PA takeover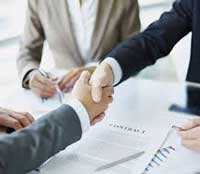 US silicones maker Momentive Performance Materials says it sell its Consumer Sealants business to conglomerate Henkel. The sale includes the GE-branded consumer sealants, sold through home-improvement centres, major retailers and hardware stores, while the GE-branded construction sealants product line will remain a Momentive product. Financial terms were not disclosed.
The proposed sale remains subject to customary closing conditions including regulatory clearances. Henkel's brands for the woodworking industry include Loctite/Loctite Purbond, Technomelt PUR and Metylan.
Momentive said it will continue to manufacture the consumer sealants through 2021 at its facility in Waterford, New York, under a transition supply agreement. The company said the move away from consumer sealants will allow it to place a greater focus on its advanced silicones and specialty applications businesses.
Momentive also outlined a two-year vision to phase out basic chemicals production at its Waterford, New York site. The company said the move would position the facility as a sustainable, global centre specialising in advanced silicone technologies. These changes would not begin until 2021, continuing into 2022.
Meanwhile in other news, through the acquisition of the Solvay polyamide business, German chemicals firm BASF says it has enhanced its R&D capabilities in Asia Pacific with new technologies, technical expertise, and upgraded material and part testing services. BASF is planning to integrate the R&D centres from Solvay into its R&D existing facilities in Shanghai, China, and Seoul, Korea.
BASF says the enhanced capabilities will boost its position as a solution provider to develop advanced material solutions for key industries.
"Pursuing innovation in new products and applications is our goal. We will leverage the extensive know-how of the combined business to develop advanced customer-oriented material solutions, as well as to drive more projects with our customers," said Andy Postlethwaite, Senior Vice President of Performance Materials Asia Pacific, BASF. "Our offering will be further supported by additional production capacity and a more extensive product portfolio, which includes new high-temperature grades."
With the acquisition of the Solvay polyamide business, BASF now has its first UL certified lab in Asia, adding to BASF's existing labs, which have an ISO 17025 accreditation. As such, test data obtained from UL accredited labs can be used directly to apply for UL's Yellow Card which is a globally recognised certification on quality, safety, and performance of plastic products. This UL certified testing capability can significantly shorten the verification process, and thus the time-to-market of flame-retardant products.
The new lab, located in Shanghai, will be part of the company's comprehensive global R&D network and complement BASF's existing flame-retardant grade polyamide testing service, mainly for electronic and electrical solutions.
BASF says it has expanded its part testing capabilities with eight new tests in Shanghai, including electrodynamic shaker, burst, glycol circulation, oil separation, and stone impact. In the future, all related parts can be tested directly in Shanghai, which will make product development more efficient. It can also now evaluate final parts with its expanded testing expertise.
The enhanced facilities can enable in-depth evaluation of some unique features, such as aging resistance to heat, oil, and coolant.
"The strengthened capabilities in R&D will help us give a quicker response to customers in Asia Pacific, speed up the time to market and be more competitive in the engineering plastics market," said Postlethwaite.
(PRA)
---
Subscribe to Get the Latest Updates from PRA Please click here
©2020 Plastics and Rubber Asia. All rights reserved.
©2020 Plastics and Rubber Asia. All rights reserved.
Home
Terms & Conditions
Privacy Policy
Webmail
Site Map
About Us
SOCIAL MEDIA