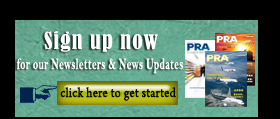 Sibur upgrades and ramps up terephthalic acid production in Russia
Russia's oil/gas company Sibur's Blagoveshchensk site, in the Republic of Bashkortostan, near the Kazak border, recently held a ceremony to celebrate the US$90 million reconstruction of its terephthalic acid (TPA) production facility, the only one currently in Russia. Currently, consumption of TPA in Russia amounts to around 500 kilotonnes/year and with an increase in output from 272 to 350 kilotonnes/year at the facility, it will help largely phase out reliance on imports, said Sibur.
Terephthalic acid (TPA) is a precursor to polyethylene terephthalate (PET) and is used in the production of plastic bottles for beverages, synthetic fibres, various packaging, and medical supplies. TPA is also used to make plasticisers for toys, flooring and other products.
A modern gas oxidiser built as part of the project makes it so the facility no longer requires natural gas, which will result in 50% less emissions. The transition to rotary pressure filters will translate into 1.5 times lower industrial wastewater discharges from the TPA production. In addition, the new air cooling system will almost fully prevent excessive evaporation into the atmosphere resulting from a significant release of heat during TPA synthesis. After the upgrade, vapour will return to the process flow, improving the facility's energy efficiency multifold.
The project spanned 2017–2019 and included upgrading more than 150 units of the core process equipment as well as most of the auxiliary equipment. The scope of key works covered 11 buildings on the production site.
Dmitry Konov, Chairman of the Management Board at Sibur Holding, said, "While not Sibur's most large-scale project, the TPA production upgrade is definitely the one that is most sophisticated, as we have overhauled and expanded the existing capacities instead of building new ones from scratch. It was well worth it though, as the additional volumes will ensure 100% capacity utilisation of Perm's eco-friendly plasticiser facility that we launched this spring. We also outfitted the site with cutting-edge solutions to make TPA production even greener and more efficient."
(PRA)
---
Subscribe to Get the Latest Updates from PRA Please click here
©2018 Plastics and Rubber Asia. All rights reserved.
©2018 Plastics and Rubber Asia. All rights reserved.
Home
Terms & Conditions
Privacy Policy
Webmail
Site Map
About Us
SOCIAL