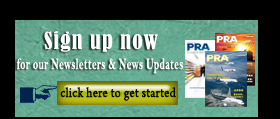 Plant licenses: Sumitomo Chemical's PO tech for India's BPCL; Sonatrach/Total utilising Spheripol tech for Algerian plant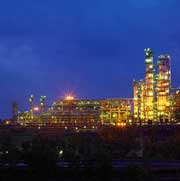 Japan's Sumitomo Chemical has signed an agreement with Bharat Petroleum Corporation Limited (BPCL) of India for licensing its propylene oxide (PO) production technology in connection with the petrochemical project which BPCL is conducting.
BPCL is one of the leading government-owned oil companies in India, with a total production capacity of approximately 840,000 barrels a day of crude oil from its four refinery complexes in India. BPCL aims to enter into the petrochemicals market by carrying out a large-scale petrochemical project adjacent to its refinery complex at Kochi in the state of Kerala. The project includes construction of new plants for PO and polyols. For PO production, a decision has been made to adopt Sumitomo Chemical's proprietary technology.
BPCL is conducting front-end engineering design and detailed engineering for the new PO plant, which will have a production capacity of 300,000 tonnes/year upon its completion targeted in 2022.
Sumitomo Chemical's PO technology is based on a PO-only process in which, with cumene recycling, PO alone is manufactured without accompanying co-products. Sumitomo says it was the first in the world to commercialise this cumene method. The technology, combined with the use of the company's proprietary high-performance epoxidation catalyst, offers the distinct advantages of a high PO yield, energy efficiency and stability in plant operation.
The technology has been used by Sumitomo at its Chiba Works in Japan and Petro Rabigh in Saudi Arabia. It was also licensed to S-OIL Corp. of South Korea for a new plant with a production capacity of 300,000 tonnes/year, which successfully came on stream in 2018. In addition, it was licensed to a subsidiary of PTT Global Chemical of Thailand, with its 200,000-tonne/year plant currently under construction and due to be completed in 2020.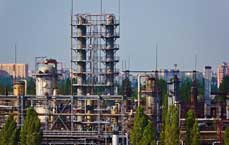 Meanwhile in other news, Sonatrach Total Entreprise Polymeres Spa (STEP) has chosen LyondellBasell Industries's Spheripol technology for a 550,000 tonnnes/year PP unit, which will be constructed in Arzew, Oran province, Algeria. STEP is a joint venture between Sonatrach and Total.
LyondellBasell stated that Spheripol technology enables customers to diversify and enhance their PP product portfolio with outstanding monomer efficiency. Spheripol is a leading PP process technology with more than 25 million tonnes of licensed capacity. The latest fifth generation Spheripol technology includes process improvements, which maximizes operational efficiency.
The plant will start operations using Avant ZN (Advanced Ziegler-Natta) catalyst, which includes non-phthalate, metallocene and chromium catalysts for the full range of polyolefin production.
Notably, new licensees may take advantage of LyondellBasell's in-house expertise of continuous production improvement. They can leverage the company's sustainable product development and catalyst knowhow by the joining Technical Service program, which is optional.
(PRA)
---
Subscribe to Get the Latest Updates from PRA Please click here
©2018 Plastics and Rubber Asia. All rights reserved.
©2018 Plastics and Rubber Asia. All rights reserved.
Home
Terms & Conditions
Privacy Policy
Webmail
Site Map
About Us
SOCIAL