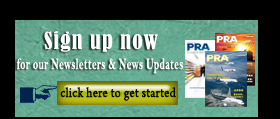 Ocean plastics: the common thread in upcycling waste
Major companies and brands are banding together to solve the issue of marine plastic waste by utilising ocean plastics in their products, says Angelica Buan in this article.
The ocean, covering more than 70% of the earth's surface and spanning 362 million sq km, is vital to the planet's climate, nutrition and development. It is the source of livelihood for 10% of the world's population engaged in the marine sector, and serves the seafood protein needs of about 15% of the world's population. It is the channel of trade and communication between countries via ships and under water cables.
However, the world is now at risk of losing US$2.5 trillion/year worth of marine ecosystem services, including food and oxygen, flood and storm protection, habitat for marine species, and more, to plastic pollution, according to a recent study titled Global ecological, social and economic impacts of marine plastic, published in Marine Pollution Bulletin.
We all know that plastic pollution is a huge environmental burden. Today, the oceans have become a receptacle for approximately 8 million tonnes of waste plastics/year including wrappers, water bottles, fishing nets, and the like. Not to mention that other human activities, such as improper waste management, over- fishing, irresponsible mining, and use of toxic chemicals are also desecrating the oceans, reducing its capacity to absorb carbon emissions from the atmosphere, or causing soil degradation.
While the damage can no longer be undone, initiatives from companies, from active wear brands to luxury brands to utilise raw materials such as nylon, fibres and yarns from plastic waste feedstock, are expected to nip the accumulating plastic pollution in the bud.
Less ecological footprint with upcycled fibre
Pushing for a zero waste agenda, European sportswear manufacturer Adidas is walking the talk with its sports shoes collection incorporating ocean plastics produced by Parley for the Oceans.
Adidas is a founding member of Parley for the Oceans, a global network of creators, thinkers and leaders from brands, governments and environmental groups that upcycles plastic scraps collected by partner organisations on shorelines and coastal areas of countries like Maldives. The group hinges on the Parley AIR (Avoid, Intercept, Re-Design) strategy.
Adidas's has recently rolled out what it claims to be the first ever golf shoe, with its entire upper part made from upcycled plastic waste, which is in line with Adidas's strategy to use 100% recycled polyester in all apparel and footwear by 2024, it said.
Regenerating nylon from landfill waste
Econyl, the regenerated nylon comes from waste, including old carpets and fishing nets, from landfills and oceans from around the world. It is infinitely recyclable, according to its maker Aquafil, an Italian-headquartered synthetic fibre and polymers company. The manufacturer estimates that every 10,000 tonnes of Econyl created saves 70,000 barrels of petroleum.
And yes, this sustainable nylon yarn made from regenerated fishing nets, fabric scraps and industrial plastic is finding its way into luxury brands, such as fashion house Prada for its Re-Nylon bags. The Milanbased company is aiming to convert all its Prada virgin nylon bags into Re-Nylon by the end of 2021.
Elsewhere, British luxury fashion house Burberry also based its new capsule collection, which includes a reinvention of the brand's lightweight classic car coat, on Econyl. Burberry is known for its material innovations, having invented the gabardine, a breathable, weatherproof and hardwearing fabric to the more recent work with company 37.5 to use volcanic sand and waste coconut shell in thermoregulation technology for quilted jackets. Burberry has also introduced Refibra, a new yarn produced by upcycling cotton leftovers
from the Burberry Mill in Yorkshire, to make its dust bags for all jewellery and leather goods.
Bust ing ghost f ishing gear into new materials
Fishing gear that is abandoned , lost or discarded is posing a threat to the world's oceans and contributing significantly to marine debris, as well as becoming a navigat ional hazard in coastal and offshore areas, according to the UN Environment Programme (UNEP)/Food and Agriculture Organisation (FAO).
Specifically, ghost fishing nets made of nylons and other plastic types are currently spooking the oceans in throngs. An estimated 640,000 tonnes of these nets are currently in the ocean. These comprise up to 10% of the marine litter.
Seizing the opportunity to recover valuable material, Dutch chemicals firm DSM and watersports company Starboard have partnered to create surfboard components made from DSM's 100% recycled nylon known as Akulon RePurposed. All the products made using Akulon RePurposed are branded as NetPositive! by Starboard.
The nylon is fully recycled from discarded nylonbased fishing nets from the Indian Ocean and Arabian Sea, giving a new lease of life as fins, fin boxes, SUP pumps, and other structural parts in surfboards.
The partners are collecting and upcycling the nets and in the process of collection, sorting, cleaning and processing of discarded fishing nets creating sustainable livelihoods for several local communities in India.
DSM says it has upcycled about 3,000 tonnes/year of discarded fishing net plastics, supporting litter-free beaches and a healthier marine environment, as well as driving job creation in India's coastal communities.
Polyester yarn from recycled bottles
Plastic bottles are one of the most common items that litter the oceans. Accounting for nearly 6% of the total marine litter composition, plastic bottles takes approximately 450 years to decompose, according to a Marine Conservancy decomposition estimate of most plastic debris.
Taking recycling plastic bottles to a higher level, Unifi, the maker of Repreve recycled polyester fibre from PET bottles, has now launched a new sustainable product under the Repreve brand that enables consumers to participate in tackling the problem of ocean plastic. Repreve Our Ocean fibre is made from PET bottles collected within 50 km of coastlines in countries or areas that lack formal waste or recycling systems.
The US company says that the new material will help keep billions of bottles out of landfills and ocean-bound waste streams, and thus, help reduce greenhouse gas emissions and petroleum use, as well as conserve water and other precious natural materials.
Unifi estimates that it has recycled 15 billion bottles, with its Repreve already being used by a number of brands, including automotive maker Ford in its Focus Electric and Fusion models' car seats.
Uniting towards for a concerted effort
Food wrappers, containers, lids and caps comprise between 8.9 to 9.1% of the total marine litter. Yet, not surprisingly, industry majors are pledging allegiance to plastic material, stating that "plastics are still the future", "sustainability is a source of innovation" and "there are ways to create value in plastic waste", during a pre-K2019 exhibition event in July.
To reduce the accumulation of waste from consumer goods packaging, manufacturers are taking an active role by forming alliances in promoting recycling postconsumer wastes into packaging materials.
One example is the Alliance to End Plastic Waste (AEPW), a not-for-profit organisation composed of more than 35 global companies from across the entire plastics value chain. It includes BASF, Berry Global, Braskem, Chevron Phillips, Clariant, Covestro, CP Group, Dow, DSM, Equate Petrochemical Company, ExxonMobil, Formosa Plastics, Gemini Corporation, Grupo Phoenix, Henkel, LyondellBasell, Mitsubishi Chemical, Mitsui Chemicals, Mondi, Nova Chemicals, Novolex, OxyChem, PepsiCo, PolyOne, Procter & Gamble, Reliance Industries, Sabic, Sasol, Sealed Air, Shell, Sinopec, SKC, Storopack, Suez, SCG Chemicals, Sumitomo Chemical, Tomra, Total, Veolia, Versalis (Eni), and Westlake Chemical. Launched in January this year, the group has pledged US$1.5 billion over the next five years to help end plastic waste in the environment.
AEPW is providing funding to support its initial project known as The Incubator Network by investment management firm Circulate Capital and global business accelerator SecondMuse to develop and promote technologies, business models and entrepreneurs that prevent ocean plastic waste and improve waste management and recycling. The intent is to create a pipeline of projects for investment, with an initial focus on South Asia and Southeast Asia, it said.
"Businesses can play an important role in driving and inspiring change in the world," intoned Ilaria Resta, North America General Manager of P&G Hair Care, recently. P&G has recently partnered with waste management firm, TerraCycle for the first ever beach plastic bottle for its Herbal Essences shampoo and conditioner brands.
Incorporating ocean plastic into the bottles used in P&G brands is part of the company's long-term vision of using 100% renewable and recycled materials in its products and packaging, Resta said, reiterating that utilising ocean plastics for wider applications is an effective, more viable solution to end the issue of plastic waste in the environment.
(PRA)
---
Subscribe to Get the Latest Updates from PRA Please click here
©2018 Plastics and Rubber Asia. All rights reserved.
©2018 Plastics and Rubber Asia. All rights reserved.
Home
Terms & Conditions
Privacy Policy
Webmail
Site Map
About Us
SOCIAL