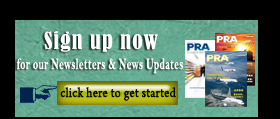 Flying on waste: BA, Shell and Velocys first European waste-to-fuel plant
We could soon be whizzing across countries on planes powered by jet fuel made from household waste. A partnership between Dutch oil company Shell, British Airways and UK renewable fuel company Velocys intends to build Europe's first large-scale plant to produce jet fuel from domestic and commercial waste by 2024.
The proposed plant in North East Lincolnshire, UK, will take hundreds of thousands of tonnes of household and commercial solid waste otherwise destined for landfill or incineration and turn it into clean burning sustainable aviation fuel, reducing net greenhouse gases by 70% compared to the fossil fuel equivalent – equal to taking up to 40,000 cars/year off the road, said the partners.
The three companies have invested a combined US$8.8 million in the project to-date.
With the aviation sector accounting for around 2.5% of global carbon dioxide emissions, and the industry targeted to cut its greenhouse gas emissions by 50% by 2050, this news is welcomed by the industry.
Altalto Immingham Limited, a subsidiary of Velocys and a collaboration with project co-investors British Airways and Shell, has submitted a planning application to the local authorities. The technology, integrated by Velocys, enables a net 70% reduction in greenhouse gas emissions for each tonne of sustainable jet fuel that displaces a tonne of conventional fuel.
The fuel also improves air quality, with up to 90% reduction in particulate matter (soot) from aircraft engine exhausts and almost 100% reduction in sulphur oxides; and the technology offers a lower emissions route to process UK waste than incineration or landfill.
The development is also anticipated to bring hundreds of millions of pounds of investment, hundreds of jobs during construction and approximately 130 permanent jobs into the region.
Domestically producing the fuel will have the added benefit of improving the UK's fuel supply and resilience given the UK currently imports more than 70% of its jet fuel from abroad, say the companies.
Alex Cruz, British Airways Chairman and CEO, said: "The submission of the planning application marks a major milestone in this project and we are delighted with the progress being made. Sustainable fuels can be a game changer for aviation which will help power our aircraft for years to come. This development is an important step in the reduction of our carbon emissions and meeting the industry targets of carbon neutral growth from 2020, and a 50% in CO2 reduction by 2050 from 2005 levels. It also brings the UK another step closer to becoming a global leader in sustainable aviation fuels."
(PRA)
---
Subscribe to Get the Latest Updates from PRA Please click here
©2018 Plastics and Rubber Asia. All rights reserved.
©2018 Plastics and Rubber Asia. All rights reserved.
Home
Terms & Conditions
Privacy Policy
Webmail
Site Map
About Us
SOCIAL