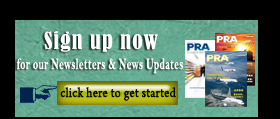 Expansions: Ineos breaks ground for 100 kt ASA plant in US; Clariant sets up base in Jubail
Styrenics maker Ineos Styrolution held a groundbreaking ceremony for its new 100 kilotonne ASA (acrylonitrile styrene acrylate) plant in Bayport, Texas, recently. The development of the new site is part of a bigger expansion plan for the Americas, which includes increased ABS (acrylonitrile butadiene styrene) capacity at the Altamira site in Mexico, while transition the ASA production to the new site in Bayport.
The location of the new site was selected based upon its easy access to raw materials, being adjacent to the Ineos's styrene monomer plant, low cost utilities and proximity to major customer markets. The new site is expected to be operational by 2021.
Alexander Glueck, President Americas at Ineos Styrolution, added: "I am excited to see us building the most efficient dedicated ASA plant in the world, here in Bayport. ASA is a versatile high performance styrenic resin. Its properties make it the material of choice for numerous outdoor applications. ASA performs greatly in exterior automotive and construction applications."
Cathy Culpepper, Vice President Manufacturing Americas, summarised her presentation on manufacturing and project excellence at Styrolution in one sentence: "Operating in a safe, environmentally and socially responsible manner is part of INEOS Styrolution's mission."
Meanwhile in other news, Swiss chemicals maker Clariant's catalysts business has set up a new services and support office in Jubail, Saudi Arabia. Located in the eastern coast of the country, Jubail is the world's largest industrial city and an important site for the petrochemicals market.
Clariant's new office is thus ideally positioned to serve regional customers with its advanced catalysts for petrochemical and refinery applications, as well as offer dedicated assistance and technical services. The new branch is Clariant fourth office in the Middle East and will play a key role in the company's plan to strengthen its presence and partnerships in the region. The local team will be actively supported by Clariant experts from around the world.
Stefan Heuser, Senior Vice-President/General Manager Business Unit Catalysts at Clariant, commented, "We are extremely pleased to forge closer ties with valued customers in the Middle East. The expansion demonstrates our commitment to the region, and will allow us to showcase our state-of-the-art catalysts, which are designed to deliver excellent performance, and enable highly economical and sustainable production of numerous petrochemicals."
Clariant's portfolio for refinery applications includes catalysts for extremely efficient fuel upgrading and purification, as well as for removing sulphur, chlorine, arsenic and mercury.
The company's solutions for the petrochemicals industry comprise high-performance catalysts for producing main petrochemical building blocks, such as ethylene, propylene, butadiene and styrene, in addition to a complete range of catalysts for producing various grades of polypropylene.
(PRA)
---
Subscribe to Get the Latest Updates from PRA Please click here
©2018 Plastics and Rubber Asia. All rights reserved.
©2018 Plastics and Rubber Asia. All rights reserved.
Home
Terms & Conditions
Privacy Policy
Webmail
Site Map
About Us
SOCIAL