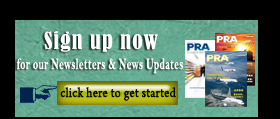 Additives: Flame retardants at a crossroads
Also, download this story from the electronic issue here
Flame retardants (FRs) are continuously being improved to offer consumers the best choice to ensure overall safety, however, green alternatives are facing challenges, says Angelica Buan in this report.
If we had to choose between fire safety or safety from health risks, which would it be? Obviously, the choice would be both.
Every day, we are in contact with objects that are potentially flammable or fire hazards, such as those made from plastics, fabrics, wood and paper. These materials could exacerbate the fires coming from faulty wirings, heating cooking appliances, lit candles, smoking, and other causes. Flame retardant additives, which have been in use in many consumer and industrial products since the 1970s, can help delay their ignition.
According to market research firm Ceresana, approximately 2.26 million tonnes of flame retardants (FRs) were processed worldwide in 2018.
The construction sector, a major application accounting for 30% of global demand, and the electrical industry, accounting for 534,000 tonnes of the global demand, represent the largest sales markets, Ceresana's report said.
Other common applications of FRs are in furnishings (foam, mattresses, carpets, curtains, and fabric blinds), transportation parts, such as seats, seat covers and fillings, bumpers, and overhead compartments, and others.
It is for this reason that the FR market is projected to expand at a CAGR rate of 3.8% from 2018-2025, and the growth in applications will expand to electric vehicles, smart appliances, and novel consumer electronics, Frost & Sullivan furthered in its market study.
Exposure to FRs has health risks, says study
A downside to chemical-based FRs is that the additives have been associated with severe health conditions including endocrine and thyroid disruption, impact to the immune system, reproductive toxicity, cancer, and adverse effects to foetal and child development and neurologic function, according to a report from US-based National Institute of Environmental Health Sciences.
Exposure comes through house dust, ingestion, and many other ways that are not quite obvious, especially since humans can spread the substance through their hands, adds the study. The chemicals can get into the air, water, and soil during manufacture. Moreover, FRs are also reported to contribute to the toxicity of plastics.
The presence of FRs in many common products, from car seats to mobile gadgets to pet accessories, is also raising concern among consumers.
A study carried out by the Indiana University in 2018 tested 18 children's car seats (and 36 different fabric and foam samples from the car seats) manufactured in the US, Canada and China, between January 2017 and February 2018. It found that 15 seats contained traditional and new FR replacements, such as the phosphonate esters that are promoted as safer alternatives.
Children's car seats are required to meet the flammability standards for car interiors outlined in the Federal Motor Vehicle Safety Standard 302 of the US National Highway Traffic Safety Administration. However, FRs have been linked to a variety of negative health effects, including hormone disruption, impaired brain development, liver damage and cancer. Children are more susceptible to these effects than adults because of their smaller size and their tendency to put their hands and objects in their mouths.
Exposure to FRs in car seats is through inhalation of the chemicals that leach into the air out of fabrics and foam; or by ingestion of the dust that accumulates inside vehicles, through skin contact or by chewing on their car seats.
The researchers claimed that while car seat manufacturers are moving away from using certain toxic chemicals compounds, they were not specific as to what replacements were being used.
Meanwhile, widespread adoption of mobile phones may also be a source of FR exposure, according to a study by the University of Toronto.
It is the first study to identify hand-held electronic devices as a potential source of exposure to organophosphate esters, chemicals often used either as FRs or plasticisers that make materials such as PVC more flexible and durable. These chemicals, the researchers said, have been linked to neurotoxicity, decreased fertility and thyroid problems.
The researchers found a connection between levels of organophosphate esters on electronic devices and levels on hands and in urine samples (of the study participants). Further, they found that levels of FRs and plasticisers were higher on hand-held devices, such as mobile phones and tablets, than non-hand-held electronics, such as televisions and desktop computers.
As such, handheld devices like mobile phones, may be sources of some of these compounds, or may be indicators of chemical exposure from other sources such as their homes, cars and workplaces.
Not only humans but pets may be at risk of FR exposure, according to another study. Published in American Chemical Society (ACS)'s Environmental Science & Technology journal, it associated the FR Tris (1,3-dichloro-2-isopropyl) Phosphate (TDICPP) contained in silicone tags to feline hyperthyroidism, the most common endocrine-related disease of older cats. It is claimed that the prevalence of the disease increased as new household FRs have been introduced in the market.
While new FRs that are purported to be safer than their "more toxic" predecessors are currently being used in many materials, including the organobromine compounds, polybrominated diphenyl ethers (PBDE) have been found to act as endocrine disruptors. The compound was phased out in the US in 2013.
However, the newer FRs may not be all that safe as the ACS study included the PBDE alternative, organophosphate esters FR. The cats in the study wearing silicone tags showed elevated levels of TDCIPP. Cats and other pets may also be exposed to FRs from other household sources such as air fresheners, couches and mats.
Developing "greener" FRs
The use of additives has increased alongside the growth in applications for such materials like plastics. Thus, proper disposal of plastics not only is important in ensuring that plastics do not cause pollution but also help keeping potentially toxic substances from the environment.
Thus, manufacturers are also developing "environmental friendly" FRs to address this concern.
One such development comes from Texas A&M University's new kind of FR coating developed using renewable, non-toxic materials readily found in nature, such as nanocellulose from wood and clay, according to a report published in the Advanced Materials Interfaces journal.
The coating, the researchers reported, could provide better fire protection to materials including upholstered furniture, textiles and insulation. The uniqueness in this current study lies in the use of two naturally occurring nanomaterials, clay nanoplatelets and cellulose nanofibrils, the researchers said. Prior to the study, the materials have never been used to make a heat shielding or FR coating as a multilayer thin film deposited from water.
The coating offer is said to offer excellent oxygen barrier to plastic films, commonly used for food packaging, and better fire protection at a lower cost than other, more toxic ingredients traditionally used in FR treatments, say the researchers. Moreover, during the flammability test, the coating showed that it can promote insulating char formation and reduce the release of fumes that feed a fire. The team says it is looking to developing further the project for industry implementation.
Green alternatives come under fire
Meanwhile, a recent study by Germany's University Duisburg-Essen published in the Environmental Health News (EHN) journal examined a new class of "green" FRs typically used in foam insulation. It cited the PolyFR butadiene styrene brominated copolymer manufactured by Dow Chemical and said that when exposed to heat and UV light, the compound breaks down into smaller, possibly harmful chemicals like bromine.
In 2015, PolyFR marked the industry's leap from banned chemicals to safer alternatives, in line with EU's REACH Regulation on chemicals. German chemical company BASF in 2014 switched to using PolyFR in its PS-based insulation products from HBCD (hexabromocyclododecane) FR, which was then ruled to have persistent, bioaccumulative, and toxic characteristics (PBT).
Dow has refuted this claim against PolyFR, stating that it had conducted extensive testing on the safety profile of PolyFR, including degradation. It said that it "firmly believes this technology is a step in the right direction to improve the sustainability" of FRs used in PS foam insulation. The company also commented that conclusions regarding the safety performance of the FR "should only be drawn by studying conditions that are fully relevant to the application itself".
Though EHN has since updated its story, it still states that PolyFR is a "regrettable substitution". Lead German researcher Christoph Koch has also since published a separate study that concludes "rather limited" acute toxicity. But even with Dow's explanation, the publication of the study has created doubt in the minds of many.
Progressing in recyclability of FRs
Meanwhile, another issue remains on FRs safe degradation. A study by a team of environmental scientists from the University of Massachusetts may have just found a solution that is "technically simple and environmentally friendly" to break down these chemicals into "harmless" compounds.
The study has, for the first time, used a dynamic, two-step process to completely degrade a common FR chemical tetrabromobisohenol A (TBBPA), a brominated compound, to carbon dioxide and water in water treatment systems and in the natural environment, using a special material called sulphidated nanoscale zerovalent iron (S-nZVI).
The new method is an advancement from the usual reduction or oxidation approach to remove TBBPA and other organic refractory compounds that are difficult to degrade.
TBBPA, which is added in finished articles, including computer circuit boards and other electrical devices, papers, textiles and plastics, is regarded as a PBT. It is also suspected as carcinogenic and hormone disruptor, and has also been detected in the environment, as well as in animals and human milk and plasma
Added benefit to e-waste recycling
Plastics and other materials from electrical and electronic device scraps make up the e-waste that is posing challenges to recyclers, either that the materials are hard to recycle or they contain ingredients that break down to environmentally hazardous substances. Tackling this issue of recyclability, the new additive from Swiss speciality chemicals company Clariant are fit for reuse while avoiding material performance degradation.
The Exolit OP 1400 is phosphorus-based and halogenfree additive, said to be a better viable option compared to legacy brominated FRs, according to Clariant. Its use is even more relevant considering the rise in demand for PA66 engineering plastic, driven by industry trends such as miniaturisation in electronic & electrical applications, the shift to more lightweight materials in automotive and by rising mobility demand.
Additionally, the Exolit OP maintains UL 94 V-0 rating after recycling of production waste as verified by the German institute Fraunhofer LBF. It confirms that PA6 and PA66 containing Clariant's Exolit OP maintain the rating also when recycled back into production streams multiple times. This, Clariant said, is advantageous both for the environment and manufacturers who are keen to increase their use of production waste and postuse recyclate in electrical, electronic and automotive applications.
Another advantage is that Exolit OP is not subject to Ecodesign application restrictions as outlined in the EcoDesign Directive (2009/125/EC), a European framework that aims to achieve the EU's 2020 sustainability targets and provides criteria for electronic displays that exclude halogenated FRs.
Picking out the real deal FR
In a related development, Clariant says it is safeguarding its patent position in phosphinate-based FRs against what it says are infringers. The company's worldwide intellectual property position related to phosphinate FR products has not deterred some polymer compounders and OEMs from obtaining a class of halogen-free FRs, diethylphosphinate alu-minium salt (DEPAL)-based FRs, from local Chinese suppliers.
These FRs, often combined with nitrogen containing and inorganic synergists, have become workhorses in engineering thermoplastics, mainly glass-filled nylons and polyesters, but also epoxy resins, Clariant said. It furthered that it has been developing and advancing this technology for over two decades, so that its patented Exolit OP FRs "have become the benchmark in quality and performance for phosphinate FRs in the market".
Clariant adds that it has more than 500 individual patents or patent applications globally, including in China, Japan, Germany, France, and the US, for phosphinate-based FRs, related polymer compositions and polymer products such as e.g., plug connectors, circuit boards, encapsulating compounds, power plugs, LED housings, capacitor housings, charging cables for mobile phones, and engine covers.
New launches at the K2019 show
With standards in fire safety being raised across the globe, demand for FRs is anticipated to increase and may even surpass forecast values. By 2022, the FR market is projected to corner US$10 million, according to a report by Allied Market Research, which adds that leading market players are introducing more advanced additives to cater to the demand of end users, and for a range of applications.
Thus, new additions are being rolled out. German additives supplier BYK is offering an organophilic sheet silicate for use in thermoplastics such as nylons. To be showcased at the upcoming K2019 show in October, BYKMax CT 4260 is the first product from the new group of thermoplastic additives launched on the market under the BYK-Max trade name.
It is especially suitable for use with halogen-free FR thermoplastic compounds, since incorporating the additive improves not only the FR properties but also the dropping behaviour and crust formation, BYK said. In return this new specialised additive also enables the filler content, e.g., aluminium or magnesium hydroxide, to be reduced. This leads to a significant improvement in the process and physical properties and to a reduction in the overall weight, adds BYK.
Also debuting its latest family of FR synergists at the German show is South Korean specialty chemicals company Songwon. Its new FRs are based on a proprietary technology designed to combine high performance with safety and sustainability, said the company. As the second largest manufacturer of polymer stabilisers in the world, Songwon will also be promoting its Sabo Stab UV216 light stabiliser system developed for agricultural applications by its long-time partner Sabo, an Italian manufacturer of hindered amine light stabilisers (HALS).
Thus, it can be seen that creating a new league of FRs that are non-toxic and not open to IP infringement still remains a challenge for the industry.
(PRA)
---
Subscribe to Get the Latest Updates from PRA Please click here
©2019 Plastics and Rubber Asia. All rights reserved.
©2019 Plastics and Rubber Asia. All rights reserved.
Home
Terms & Conditions
Privacy Policy
Webmail
Site Map
About Us
SOCIAL