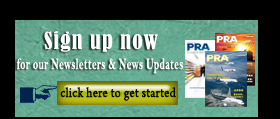 M&As: LiqTech acquires Danish plastics company; Piovan buys South Korean powder equipment firm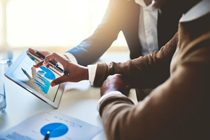 LiqTech International, a US-listed company, headquartered in Denmark, is to acquire BS Plastic A/S, a specialised plastics manufacturer based in Denmark. The acquisition allows LiqTech, a clean technology company that manufactures specialised filtration technologies, to source certain components of its proprietary ceramic silicon carbide water filtration systems for closed loop marine scrubber applications. The acquisition is expected to close in the third quarter of 2019.
BS Plastic was founded in 1958 as a provider of machined and welded plastic parts and is currently a supplier of plastic components to LiqTech. Recently, BS Plastic has focused on parts for the prepress, UV and aquaculture market segments.
Sune Mathiesen, CEO of LiqTech International, commented, "We are excited to advance one of the key components of our margin optimisation program — the in-sourcing of certain core manufacturing activities. Upon closing of the acquisition, LiqTech will immediately in-source the manufacturing of plastic tanks and machined plastic products for its water filtration systems."
LiqTech's ceramic silicon carbide filters are used for the control of soot exhaust particles from diesel engines and for liquid filtration. Using nanotechnology, LiqTech develops products using proprietary silicon carbide technology.
Meanwhile in other news, Italian auxiliary equipment firm Piovan Group has finalised the acquisition of ToBaPNC, a South Korean company involved in the automation of industrial processes for plastics and in particular in those for the transport of plastic powders.
Filippo Zuppichin, CEO of Piovan Group said, "This is an operation that allows us to expand our international presence and to enter significantly into a strategic market such as South Korea and to have access to world leading companies in electronics and automotive technologies. Furthermore, this acquisition strengthens our expertise in the industry of powders processing which represents a significant area of growth for us".
ToBaPNC says it has managed projects in different countries, from South Korea to the US and from Vietnam to China, thanks to strong relationships and partnerships with some of the main South Korean industrial groups.
Terms were not disclosed for both respective acquisitions above.
(PRA)
---
Subscribe to Get the Latest Updates from PRA Please click here
©2018 Plastics and Rubber Asia. All rights reserved.
©2018 Plastics and Rubber Asia. All rights reserved.
Home
Terms & Conditions
Privacy Policy
Webmail
Site Map
About Us
SOCIAL