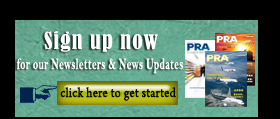 BST Eltromat to expand facilities in Germany
With the approaching fifth anniversary of the merger of quality assurance system supplier BST and eltromat, Germany-based BST eltromat International is set to expand its facilities. The company has acquired a 22,000 sq m plot of land in Bielefeld-Altenhagen, Germany, where it will build its future headquarters.
The merger five years ago created potential and synergies and within the first year after the merger, BST eltromat achieved significantly "higher sales than the two companies could have managed alone", claims the firm, adding that BST eltromat is constantly growing and has for the last three years achieved revenues of over EUR100 million.
BST says that employees from both the Leopoldshöhe location and the former company headquarters in Heidsieker Heide, Bielefeld, will move into the building.
It also adds that the closer links among the different product areas of BST eltromat under one roof and the optimised internal communication as a result will further increase the efficiency of the company in sales, service and technical development. The new company headquarters, with a direct connection to the A2 motorway, will also house a large demo centre.
"In our demo center, we will continue to expand our selection of product presentations, material tests and training courses for our customers. We look forward to discussing their individual requirements with them, testing innovative approaches, and finding the best solutions for their applications together," explains the Managing Director of BST eltromat, Kristian Jünke.
For the future, Jünke sees considerable potential for the growth of the company, in view of the constantly rising need for quality assurance in web-oriented production processes.
He adds, "The companies BST and eltromat, which have now been united under BST eltromat, have more than 100 years of experience. With the acquisition of the majority stake in Nyquist Systems at the beginning of this year, a highly qualified manufacturer of quality assurance systems for narrow web production processes has also been assimilated into our corporate group. And with our strong parent company, the elexis Group, behind us, we have every opportunity to continuously increase our attractiveness as a global partner for our customers around the world."
The new company headquarters in Bielefeld-Altenhagen aligns perfectly with the new "perfecting your performance" strategy of the elexis Group, of which BST eltromat is the biggest subsidiary.
The company provides solutions for web guiding, web monitoring, 100% inspection, colour measurement, color management, register control, and automation. Over 10,000 customers around the world in the printing and paper, foil, rubber, and tyre industries use its solutions.
BST eltromat International employs a staff of over 360 people at its lead plants in Germany (Bielefeld and Leopoldshöhe) and has over 600 employees worldwide.
(PRA)
---
Subscribe to Get the Latest Updates from PRA Please click here
©2018 Plastics and Rubber Asia. All rights reserved.
©2018 Plastics and Rubber Asia. All rights reserved.
Home
Terms & Conditions
Privacy Policy
Webmail
Site Map
About Us
SOCIAL