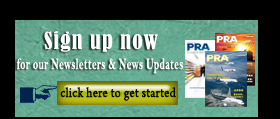 Saudi Aramco expands into US petchem sector with acquisition
Saudi Aramco's US refining arm, Motiva Enterprises, has signed an agreement to acquire a 100% ownership interest in Flint Hills Resources chemical plant that is adjacent to its Port Arthur, Texas, oil refinery. The potential acquisition is targeted to close in the fourth quarter of 2019, subject to satisfaction of closing conditions. The parties have not disclosed the terms of the transaction.
Flint Hills, a wholly owned subsidiary of Koch Industries, one of the largest private companies in America, acquired the plant from Huntsman Corp in 2007 for US$770 million.
The plant includes ethane cracker that has the capacity to process natural gas liquid ethane into 620,000 tonnes/year of ethylene, the building block of most plastics. It also includes another unit that can produce 340,000 tonnes/year of propylene.
The Flint Hills acquisition comes as Saudi Aramco seeks to diversify its products by expanding into petrochemicals as a way to support demand for oil and gas.
Motiva has been investing heavily in the Port Arthur area since becoming the sole owner of the 607,000 bpd refinery, after the 2017 break-up of a partnership with Shell that created Motiva.
Houston-based Motiva has also filed documents with Texas state to build a US$5 billion steam cracker that would produce ethylene. If the company decides to move forward with the investments and receives the necessary permitting, the project could be completed in 2022.
According to a Reuters report, the Flint Hills chemical plant buys petrochemical feedstock from Motiva's refinery, which is the largest in the US. Motiva has considered acquiring oil refineries or taking over existing plants, but no deals were struck.
Aramco has also bought a 70% stake in the Saudi petrochemical company Sabic and earlier this year, it also signed a memorandum of understanding with to acquire a 9% stake in a Zhejiang Petrochemical's 800,000 barrel-a-day integrated refinery and petrochemical complex in Zhoushan, China.
In June 2018, Motiva said it was no longer considering a massive expansion of its oil refinery and would instead focus on expanding its petrochemical business.
(PRA)
---
Subscribe to Get the Latest Updates from PRA Please click here
©2018 Plastics and Rubber Asia. All rights reserved.
©2018 Plastics and Rubber Asia. All rights reserved.
Home
Terms & Conditions
Privacy Policy
Webmail
Site Map
About Us
SOCIAL