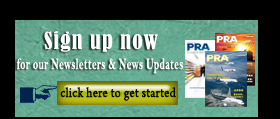 Röhm stand-alone MMA company; owned by Advent
Röhm GmbH having successfully completed the carve-out from Evonik Industries has been transferred to its new owner, Advent International, as an independent company. With revenues of EUR1.9 billion (2018 figures), the company is one of the global market leaders in methacrylate chemicals.
With the implementation of production technology for methyl methacrylate, Röhm GmbH is also targeting global technology leadership. The company has around 3,900 employees worldwide across 15 production sites in Germany (Worms, Darmstadt, Weiterstadt, Wesseling, Hanau), China, the US, Russia, and South Africa.
"The name, Röhm, stands for quality and a pioneering spirit," says CEO Michael Pack. Otto Röhm, chemist and company founder, is regarded as the founder of methacrylate chemistry.
With the development of the highly transparent multifunctional plastic Plexiglas some 85 years ago, he achieved his international breakthrough. Thanks to the chemical foundation Röhm laid, a comprehensive product portfolio for a wide range of applications could be developed. Today, the company supplies its products to numerous growth sectors, such as the automotive, electronics, and construction industries. "That's why we deliberately chose Röhm as our company name," says Pack. While the company is maintaining a deep connection with its roots, the CEO has a firm eye on the future of the new Röhm.
"It is our goal to keep driving the growth of our business and to further strengthen leading market positions through investments and targeted expansion. We have efficient structures, leading technologies, smart ideas for innovation, and – just as importantly – highly qualified employees and strong brands," Pack emphasises. "This self-confidence and a sense of optimism about beginning our new future are also reflected in the new logo and design of the Röhm brand."
The strong starting position of the Methacrylate Verbund also convinced Advent International. The new owner is one of the world's largest private equity firms. With more than 30 successfully completed transactions over the course of three decades, Advent International has extensive experience in the chemicals industry.
"We see great potential to establish Röhm as a global market and technology leader in methacrylate chemicals," says Ronald Ayles, Managing Partner and Global Head of Chemicals at Advent International. "In partnership with the management and employees, we will continue to develop Röhm through investments and expansion."
"With the support of Advent International we are now able to initiate important investments in our technologies and the expansion of our production facilities to further strengthen our leading market position," says Pack.
Plexiglas acrylic glass is used in cars, airplane windows, screens or displays, as building glazing, noise protection, and in the advertising industry. The precursor for Plexiglas is methyl methacrylate. It is also used for the production of varnishes and paints, floor coatings, adhesives, and other materials, including dental products. Other examples of the product range are methacrylate resins for the manufacture of industry floors and road markings, as well as cyanide for the leaching of precious metals in the mining industry.
(PRA)
---
Subscribe to Get the Latest Updates from PRA Please click here
©2018 Plastics and Rubber Asia. All rights reserved.
©2018 Plastics and Rubber Asia. All rights reserved.
Home
Terms & Conditions
Privacy Policy
Webmail
Site Map
About Us
SOCIAL