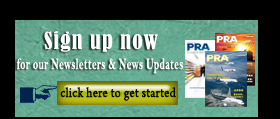 M&As: Teijin's acquisition of Renegade to boost aerospace presence; Dukane acquires Aurizon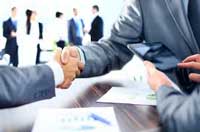 Japan's Teijin Limited says that it has completed the acquisition of all the shares of Renegade Materials Corporation, a North American supplier of heat-resistant thermoset prepreg for the aerospace industry.
The acquisition of Renegade will allow Teijin to expand its aerospace business, including next-generation aircrafts' engine parts. Teijin says it will benefit from Renegade's well-established proprietary technologies and capabilities in thermoset prepregs that incorporate highly heat-resistant resins. Renegade develops and manufactures thermal-cycle resistant prepregs made from low-toxicity raw materials.
Teijin also says it is strengthening its carbon fibre and intermediate materials businesses to solidify its position as a leading provider of solutions for aerospace applications. In this respect, it is targeting annual sales in this field in excess of US$900 million by around 2030.
"We are excited to become part of Teijin's global family located in the US," says Eric Collins, CEO & Financial Officer of Renegade Materials. "Teijin is committed to supporting our advanced materials and proprietary production processes, allowing us to reach wider markets through its sales network and marketing initiatives. Significant resources are now available to expand product development and manufacturing capabilities, powered by Teijin's vast expertise in carbon fibres and chemistry."
In other news, US welding equipment supplier Dukane has acquired all the assets and intellectual property of Aurizon LLC, in Kimberly, Wisconsin, a developer of high-power rotary ultrasonic systems for converting nonwoven materials, bonding textiles & films and sealing packages. With 30+ years of R&D in product design and application experience, Aurizon holds a significant patent portfolio. These patents and the team's experience have significantly improved the speed and capabilities of the ultrasonic continuous bonding process. Over the years, Dukane and Aurizon have worked together closely to develop a generator solution for continuous ultrasonic bonding, sealing and converting.
Dukane says the acquisition will create significant synergies and opportunities for both companies, to share their technical expertise in the hygiene, personal care, medical disposable and packaging industries. For the hygiene market, Aurizon's product line will expand with Dukane's fixed (blade) sonotrode technology for customers who don't require continuous rotary bonding. For the packaging industry, both Dukane and Aurizon have developed several applications and will combine their sales and engineering efforts to better meet the demands of packaging customers.
Dukane's product portfolio includes the ultrasonic, vibration welder, spin welders, laser welders, hot plate welders, hot gas welders and infrared welders. These products will now be complimented by Aurizon's rotary ultrasonic technology. This addition to the product portfolio will be supported through Dukane's worldwide sales and service network in conjunction with the team at Aurizon. With Dukane products installed at manufacturing facilities all over the world, Aurizon's rotary ultrasonic technology will be a welcome addition for existing and future customers.
Aurizon will continue sales, support, manufacturing and design at the Kimberly, Wisconsin facility. This facility houses an application laboratory for rotary ultrasonic applications. The plan is to expand the capabilities of the lab to handle fixed blade horn technology as well. Moving forward, both Dukane's and Aurizon's electrical and mechanical engineering groups will be working together in bringing new products and advanced technologies to the market.
President/CEO of Dukane, Mike Johnston says, "I have personally worked with Aurizon's team for over 25 years. Knowing their technical capabilities and seeing the products they have developed makes me very proud to have Aurizon part of the Dukane organization. The rotary technology for continuous applications and Aurizon's capabilities far exceed any supplier in the industry."
(PRA)
---
Subscribe to Get the Latest Updates from PRA Please click here
©2018 Plastics and Rubber Asia. All rights reserved.
©2018 Plastics and Rubber Asia. All rights reserved.
Home
Terms & Conditions
Privacy Policy
Webmail
Site Map
About Us
SOCIAL