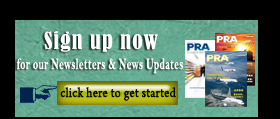 M&As: Pexco acquires HPE Extrusion; Chromaflo buys South African colourant company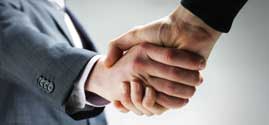 North American Pexco LLC, a specialty plastics extruder, has acquired profile maker HPE Extrusion Solutions (HPE), based in Bally, Pennsylvania.
Founded in 1972 as Hunsinger Plastic Extrusions, HPE began as a niche custom manufacturer of extruded plastic profile products. In the ensuing decades, HPE gained vast experience in the extrusion of increasingly complex profiles of all shapes and sizes using an impressive variety of both advanced and traditional resins. HPE solutions benefit multiple industrial markets, including HVAC, automotive, and utility clients.
Since 2009, Pexco has made multiple acquisitions as it has grown into the largest custom industrial extrusion company in North America.
Pexco was acquired in 2018 by AEA Investors, a global private equity group. The purchase of HPE represents Pexco's fifth acquisition under the new ownership.
Pexco CEO Sam Patel stated, "We are delighted to welcome HPE and their nearly five decades of extrusion excellence to the Pexco organisation." Patel also stated, "We remain committed to the ongoing pursuit of acquisitions that fit our core objectives and expand our suite of capabilities as the largest custom plastics solutions provider in North America."
Pexco also recently relocated its corporate headquarters office from Alpharetta to the rapidly growing Johns Creek area of Georgia, north of Metro Atlanta.
Meanwhile in other news, US provider of colourant technology Chromaflo Technologies Corp., which is owned by private equity firm American Securities, has concluded the purchase of South Africa's Liquid Colours (Pty) Limited. Chromaflo has acquired the colorant dispersion division of Liquid Colours further enhancing its position in the African region. The purchase price has not been disclosed.
This is Chromaflo's second acquisition in two years, with the first being Central de Colores Plásticos (Cecoplas) of Querétaro, Mexico. It bought Cecoplas's pigment dispersion business and a manufacturing plant last year.
The newly acquired colourant dispersion division includes pigment dispersions and colourant technologies for decorative paint point of sale, in-plant systems, industrial coatings and other applications that will be integrated into Chromaflo's recently built plant in Johannesburg. The transfer of product lines, technology and personnel from the Liquid Colours' dispersions division to Chromaflo will take place over the next 12 months.

Chromaflo Technologies' South African operations are part of Chromaflo's APAC regional business, which is headquartered in Dandenong, Melbourne, Australia.

"The combination of our existing business and that of Liquid Colours' dispersion division is a significant and exciting development for our business in Southern Africa," said John Dry, Managing Director/Vice-President, APAC. "It provides us with a solid platform in both volume and technology, coupled with a diverse range of products to further increase our regional footprint."
(PRA)
---
Subscribe to Get the Latest Updates from PRA Please click here
©2018 Plastics and Rubber Asia. All rights reserved.
©2018 Plastics and Rubber Asia. All rights reserved.
Home
Terms & Conditions
Privacy Policy
Webmail
Site Map
About Us
SOCIAL