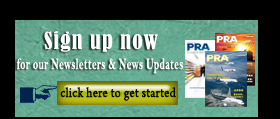 M&As: Lotte Chemical to divest interest in Indonesian arm; Aramco to buy 20% stake in India's Reliance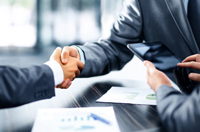 Malaysia's Lotte Chemical Titan Holding Bhd (LCT) is to divest 49% of its equity interest in PT Lotte Chemical Indonesia (LCI) to its major shareholder, Lotte Chemical Corporation, Korea (LCC), which is also the parent company, for US$65.4 million cash. Public-listed LCT will still hold a 51% stake in the Indonesian unit after the share sale.
The rationales for the proposed divestment are the challenging petrochemical business environment and financial performance as well to allow LCC to jointly fund the company's integrated petrochemical facility, said LCT in a statement.
The Lotte Chemical Indonesia New Ethylene (LINE) project consists of 1 million-tonne/year naphtha cracker and other related downstream petrochemical facilities located in Cilegon, Indonesia.
LCT President/CEO Dr Lee Dong Woo said the strategic expansion will steer the company in achieving its vision to become a top-tier petrochemical company in Southeast Asia by 2024.
"With LCC's participation, the amount of debt needed by LCT to fund the LINE project is significantly reduced, and LCT will be able to share with LCC the risks associated with the LINE project. This will also enable the company to pursue further growth opportunities in key markets and support ongoing operations and continue to declare dividend payments going forward," he said.
Meanwhile in other news, state owned oil/gas firm Saudi Aramco will buy a 20% stake in the oil-to-chemicals business of India's Reliance Industries Ltd, in a deal valued at US$15 billion, as the Indian company seeks to cut its massive debt of US$22 billion, and secure an assured supply of crude oil to its refineries.
The deal includes the 1.24 million barrels/day Jamnagar refining complex on the country's west coast, said Reliance Chairman Mukesh Ambani at the company's annual general meeting in Mumbai recently. As part of the deal, Saudi Aramco will also supply 500,000 barrels/day of crude oil on a long-term basis to the Jamnagar refinery.
Although terms of the deal were not mentioned, Reliance values its oil-to-chemicals division at US$75 billion including debt, implying a US$15 billion valuation for the stake. The investment, subject to regulatory approvals, will help Reliance cut its debt of US$22 billion, to make it debt-free in 18 months, according to Ambani.
Reliance has had a ballooning debt after it invested US$50 billion to propel its telecom business to the top position in India within three years of starting operations.
In addition to the stake sale to Aramco, Reliance will raise US$1 billion from BP Plc, which will acquire a 49% stake in Reliance's petro-retailing business, said Ambani.
(PRA)
---
Subscribe to Get the Latest Updates from PRA Please click here
©2018 Plastics and Rubber Asia. All rights reserved.
©2018 Plastics and Rubber Asia. All rights reserved.
Home
Terms & Conditions
Privacy Policy
Webmail
Site Map
About Us
SOCIAL