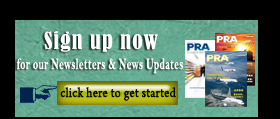 M&As: Kohlberg closes Bemis acquisition, merges it with Nelipak; Indorama buys Huntsman's intermediates businesses for US$2 bn
US private equity firm Kohlberg & Company has completed the acquisition of Bemis Healthcare Packaging Europe from Amcor's Flexible Packaging business unit for US$394 million. With locations in Ireland and the UK, Bemis will be merged with another Kohlberg company, Nelipak, and the combined company will operate under the Nelipak Healthcare Packaging brand.
Nelipak is involved in custom-designed rigid healthcare packaging used for Class II and Class III medical devices, and pharma drug delivery products. The company operates cleanroom facilities and offers medical trays and blisters, custom built sealing machines and other value-added services.
Mike Kelly President/CEO of Nelipak said, "We will leverage the unique capabilities of both organisations to delight our customers with innovative designs, world class quality, and excellent service. This will significantly enhance Nelipak's capabilities with the addition of flexible packaging alternatives for our global customers."
"Our recent acquisition of Nelipak represented a platform for growth and consolidation," commented Seth H. Hollander, Partner of Kohlberg. "The Bemis acquisition provides a unique opportunity to create global scale and diversification across complementary product offerings," he said.
Bemis Healthcare business was placed for sale due to packaging giant Amcor Ltd.'s US$6.8 billion purchase of Bemis Co. The European Commission had asked the companies to divest the European healthcare business because due to competition concerns.
Meanwhile, in other news, US chemicals maker Huntsman Corporation is to sell its chemical intermediates and surfactants businesses to Thailand-based Indorama Ventures for US$2 billion in cash plus the assumption of up to approximately $75 million in deferred pension obligations. This is the largest acquisition in Indorama's history and one of the largest acquisitions by a Thai company in the last decade. Expected closing is Q4 2019, subject to regulatory approvals.
Indorama said the deal would enhance its higher margin integrated oxides and derivatives and specialty chemicals segments as well as expand its footprint in the US.
Huntsman CEO Peter Huntsman said the sale would accelerate the company's ability to focus on downstream and specialty businesses, "where we will generate more stable margins and consistent, strong free cash flow."
The deal includes Huntsman's businesses for integrated ethylene oxide and derivatives, ethylene glycol, propylene oxide/MTBE, LAB (linear alkyl-benzene) and downstream surfactants units.
The ethylene manufacturing operations are in US, Australia and India. Indorama will buy most of the operations at the Port Neches, Texas, site, including a 235,867-tonne/year mixed-feed cracker; a 1 million-tonne/year ethylene oxide/monoethylene glycol unit; and a propylene oxide/methyl tert-butyl ether (MTBE) plant, which also produces surfactants and amines. Huntsman will retain ownership of a diglycolamine, or DGA, plant at Port Neches.
Huntsman's LAB manufacturing site is at the Chocolate Bayou site south of Houston while the surfactants plant is in Dayton, Texas.
Propylene oxide is among the chain of products used to make polyurethanes, which are used to make mattresses, furniture cushions, insulation, paints, foam toys and vehicle interiors. The plant being sold can produce up to 238,135-tonne/year of PO and 988,000-tonne/year of MTBE.
Of the chemical intermediate operations being sold, ethylene oxide makes monoethylene glycol (MEG), which in turn makes polyester fibres, antifreeze and PET resin.
Indorama already has a 550,000-tonne/year MEG plant in Texas and a newly refurbished 440,000-tonne/year steam cracker in Lake Charles, Louisiana. Indorama bought the cracker from Occidental Chemical in 2015 and launched an extensive revamp to increase its capacity to the current level from 370,000 tonnes/year. OxyChem had shut the cracker in 2001.
(PRA)
---
Subscribe to Get the Latest Updates from PRA Please click here
©2018 Plastics and Rubber Asia. All rights reserved.
©2018 Plastics and Rubber Asia. All rights reserved.
Home
Terms & Conditions
Privacy Policy
Webmail
Site Map
About Us
SOCIAL