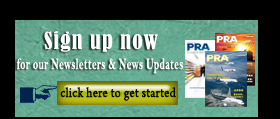 M&As: Evonik to invest in US start-up; Element completes integration of Admaterials in Asia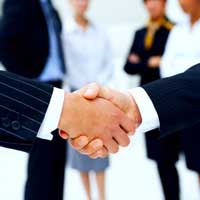 Speciality chemicals firm Evonik Industries is extending its corporate venture capital activities in the US with an investment in New Jersey-based early-stage investor Tech Council Ventures II. The German firm says it is investing a single-digit million US-dollar amount. Tech Council Ventures finances young, innovative start-up companies and actively supports them with their extended network in the Mid-Atlantic region on the east coast of the US.
The fund is based in New Brunswick, New Jersey, near Evonik's US headquarters in Parsippany and will enable access to a local network of technology start-ups including academia and industry. The Mid-Atlantic States of New Jersey, Pennsylvania, Delaware, Connecticut, Maryland, Virginia and New York represent the second-largest venture-capital market in the country. In the US, Evonik Venture Capital is represented by Lutz Stoeber and Eric Breese, who are responsible for Evonik's venture capital activities in North America.
Tech Council Ventures II focuses on areas that have a close fit to Evonik's growth engines, areas which the company has identified as promising fields for future growth and development. The fund invests in start-ups in the fields of materials, life sciences, healthcare, internet of things and energy.
Evonik's goal is to become a best-in-class specialty chemicals company, by helping secure access to disruptive technologies and innovative business models as well as supporting digital transformation. To this end, Evonik launched its second venture capital fund with a volume of EUR150 million at the beginning of 2019, more than doubling the amount under management to EUR250 million.
Meanwhile in other news, UK's independent providers of materials and product qualification testing, Element Materials Technology, has integrated into its company Admaterials Technologies, a Singapore-based business that provides testing to the construction sector, as well as chemical, environmental and mechanical testing and certification services.
This represents the final stage of an extensive integration program following the acquisition of Exova Group plc in June 2017. Element says it will retain the Admaterials name as a sub-identifier alongside the Element brand, to support its position as the market leader in Asia. The retention of the name also simplifies the transition for customers, ensuring that existing test reports and certifications will continue to be accepted by controlling bodies and specifiers.
In addition to the integration and rebrand of the laboratories, Element has invested in further expanding and upgrading the Admaterials facilities.
Charles Noall, CEO at Element commented: "We are delighted to officially welcome Admaterials to the Element Group. This world-class team has been well respected in the testing, inspection and certification industry since 2008 and with the integration now complete, Admaterials customers will also benefit from an inter-connected global network of 186 laboratories in 32 countries with over 6700 engaged experts.
He added, "The Southeast Asian market is very important for the group and we are committed to continue to invest and grow our presence in the region. As evidence of this, we opened a new oil & gas laboratory in Singapore in July of last year and we are also pleased that Temasek, the Singapore Government's investment authority, has acquired a significant minority stake in Element."
Admaterials Technologies, which has laboratories in Singapore and Malaysia, is an advanced materials testing laboratory accredited by the Singapore Accreditation Council. It provides complete solutions for a wide range of construction and related fields, and specialises in areas concerning construction materials, materials specifications and materials testing. It is also a certification body, accredited by the Singapore Accreditation Council to ISO/IEC 17065:2012 and IAF Guidance on the application of ISO/IEC 17065:2012, and SAC CT 05- SAC Criteria for Certification Bodies (Ready-Mixed Concrete).
Its team of experts provide research and development, consultancy services for all types of materials, ranging from building materials, coatings, polymers and plastics to chemical and environmental materials.
(PRA)
---
Subscribe to Get the Latest Updates from PRA Please click here
©2018 Plastics and Rubber Asia. All rights reserved.
©2018 Plastics and Rubber Asia. All rights reserved.
Home
Terms & Conditions
Privacy Policy
Webmail
Site Map
About Us
SOCIAL