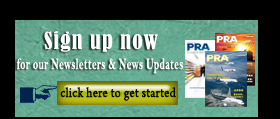 M&As: Domo to acquire Solvay's nylon business in Europe for EUR300 mn; Altivia to acquire Dow's acetone business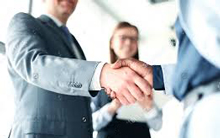 Belgian family-owned nylon integrated producer Domo Chemicals is to acquire the Performance Polyamides Business of Solvay (Brussels) in Europe. The business needed to be divested to a third party as part of the European Commission's merger control clearance process, towards completing the divestment of Solvay's remaining polyamides business to Germany-based BASF. Domo will pay EUR300 million on a cash and debt free basis to acquire the business, which currently employs approximately 1,100 people.
The acquisition is expected to close by the end of Q4 2019, pending approval by the relevant authorities.
The assets acquired by Domo involve Solvay's engineering plastics in France and Poland; high-performance fibres in France and polymer and intermediates operations in France, Spain and Poland. It also includes a stake in a newly created joint venture for adipic acid between BASF and Domo in France.
Domo said that the acquisition of the PA6.6 business will significantly strengthen its downstream nylon-based engineering plastics business and "create a European leader with scale, entering the market with a top position in PA6/6.6 in Europe." The acquisition is expected to grow Domo's turnover from EUR900 million to EUR1.6 billion.
BASF will acquire all the activities that are not included in the remedy package and that are part of the original agreement between Solvay and BASF signed at the end of 2017.
Solvay, BASF and Domo will continue to run their businesses separately until completion of the transaction, which remains subject to relevant merger control clearances, required regulatory approvals and completion of employee representatives procedures.
The entire transaction, which is based on a purchase price of EUR1.6 billion on a debt free and cash free basis, is expected to be completed by the end of 2019.
Meanwhile in other news, Altivia Ketones & Additives, an affiliate of Altivia Petrochemicals, is to acquire Dow's Acetone Derivatives Business and associated chemical manufacturing assets in West Virginia, as well as the Institute Industrial Park.
The 460-acre Institute Industrial Park was originally operated by Union Carbide and became an industrial park in the mid-1980s. The facility houses the Acetone Derivatives Business as well as other Dow and DuPont businesses, which receive utility and logistics services to support chemical production activities.
The acetone business manufactures Ketones and Carbinols, used primarily in the coatings, adhesive and pharmaceutical industries. It is the largest North American production facility of its kind.
"Acquiring this facility and associated technology provides downstream expansion for Altivia's acetone production capacity and access to global markets, for acetone derivatives," said CEO J. Michael Jusbasche. "Additionally, the Institute Industrial Park's excess capacity of utilities and services provide options to install additional chemical production for a fraction of the cost of alternatives.
Headquartered in Houston, Texas, privately held Altivia was founded in 1986 and today operates three separate businesses. Altivia Petrochemicals, with facilities in Haverhill, Ohio is the third largest merchant producer of phenol, acetone and alpha methylstyrene in the Americas; Altivia Specialty Chemicals, the largest producer of phosgene derivative intermediates in the Americas, including chloroformates and acid chlorides, serving pharmaceutical, organic peroxide and agricultural markets from its operations in LaPorte, Texas; and Altivia Chemicals, a producer of iron-based salts serving municipal and industrial customers with a broad range of chemical solutions, including products formulated for specific water treatment applications.
(PRA)
---
Subscribe to Get the Latest Updates from PRA Please click here
©2018 Plastics and Rubber Asia. All rights reserved.
©2018 Plastics and Rubber Asia. All rights reserved.
Home
Terms & Conditions
Privacy Policy
Webmail
Site Map
About Us
SOCIAL