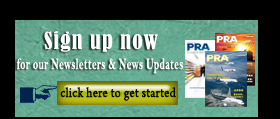 M&As: Arkema expands photocure resins with Lambson; Hilco takes over assets of bankrupt Draka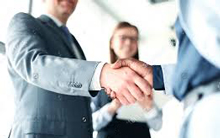 French chemical firm Arkema's acquisition of Lambson, a UK company specialising in photoinitiators for curing, a technology meeting the demands of cutting-edge markets such as electronics, 3D printing, digital ink, composites and high performance coatings, will complement the offering of its subsidiary Sartomer. The latter specialises in photocure resins. This deal, Arkema says, will further strengthen the share of specialties in Arkema's product portfolio, in line with its long-term ambition.
Lambson develops and markets a wide range of photoinitiators for curing, a market with growth estimated at around 5% per year. The company reports sales of some EUR45 million.
These photoinitiators, used to initiate polymerisation reactions during the UV-curing process, complement Sartomer's resin range.
The development of this integrated offering will enable Sartomer to better meet its customers' challenges, in particular in the electronics, 3D printing, digital ink, composites and high performance coatings markets.
Closing of the deal is expected in fourth quarter 2019, subject to approval by the antitrust authorities in the relevant countries.
Meanwhile, in other news, upon the bankruptcy of Draka Polymer Films B.V., Dutch asset acquisition firm Hilco Industrial Acquisitions has acquired the company. The acquisition includes all machinery & equipment, materials and intellectual property rights. Hilco says there are four major production lines; "all well-maintained", four and five roll calender production, printing, painting and cutting lines.
Hilco says it will start marketing the assets through a combination of private treaty sales and online auction events.
Set up 54 years ago, the Netherlands-based Draka covered a wide variety of markets such as stationery, tapes, decorative and paramedical. It specialised in films for office products, promotion and printing industry with more than 100 designs and 300 stock items under its Peacock collection. It provided coating, printing, embossing, laminating and slitting services in-house.
Ernst Rost Onnes, Vice-President of Hilco in the Netherlands, commented on the transaction: "The receivers handled the sale of the assets in a quick, professional, fair and transparent bidding process, we were the winning bidders for the entire package of assets. We offered the estate a solution to use the machines to finish production of certain orders for the remaining customers."
Hilco, part of US-based Hilco Global, provides industrial asset acquisition and disposition services, specialising in machinery, equipment and inventory auctions and negotiated sales. It sells the broad range of industrial assets found in manufacturing, wholesale and distribution companies. Hilco Industrial buys and sells assets through on-site, online and combination webcast auction sale events as well as negotiated (private treaty) sales.
(PRA)
---
Subscribe to Get the Latest Updates from PRA Please click here
©2018 Plastics and Rubber Asia. All rights reserved.
©2018 Plastics and Rubber Asia. All rights reserved.
Home
Terms & Conditions
Privacy Policy
Webmail
Site Map
About Us
SOCIAL