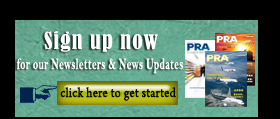 Bayer, Lanxess to sell stake in chemical park operator; deal worth EUR3.5 bn
German chemical firms Bayer and Lanxess are selling their stakes in the chemical park operator Currenta to funds managed by Macquarie Infrastructure and Real Assets (MIRA), the world's largest infrastructure investor, for EUR3.5 billion.
Bayer had in November 2018 stated that it was looking to sell its stake in Currenta, giving a reason that its position as a Chempark customer had changed following the carve-out of Covestro materials firm and that Bayer had stepped up its focus on its core activities of healthcare and crop-science units. The is also in line with a streamlining plan that includes cutting 12,000 jobs.
Currenta manages and operates infrastructure, energy supply and other essential services across the chemical parks in Leverkusen, Dormagen and Krefeld-Uerdingen and is currently a joint venture of Bayer (60%) and Lanxess (40%).
Bayer's 60% stake in Currenta has an equity value of approximately EUR1.17 billion (after deduction of net debt and pension obligations). In addition, in order to strengthen the Currenta Group, Bayer is selling to it an extensive package of real estate and infrastructure for EUR180 million. Bayer expects its part of the transaction to close in the fourth quarter of 2019.
Speciality chemicals firm Lanxess as one of Currenta's main customers will provide MIRA with operational support during the transition phase and will therefore continue to hold its stake in Currenta for several months longer. Thus, the company expects its transaction to be completed by the end of April 2020.
The 40% stake of Currenta held by Lanxess accounts for an equity value (after deduction of net debt and pensions) of approximately EUR780 million pre tax. Moreover, Lanxess has reached an agreement with MIRA on service and supply contracts for its three sites in Leverkusen, Dormagen and Krefeld for ten years, since it still operates a significant portion of its global production facilities there.
MIRA has been active in Germany for 30 years, and has extensive experience in Currenta's core business areas including utilities, transport, logistics, storage, waste management and treatment services. Utilising this experience, MIRA says it intends to invest significantly to enhance Currenta's environmental and operational performance – aiming to add real and lasting value for its customers and stakeholders.
MIRA believes Currenta's experienced workforce are critical to the businesses' success. As such, MIRA's plans for Currenta ensure full continuity of service without any restructuring or any planned changes to the existing workforce. In addition, long-term contracts have been agreed with the current customers, demonstrating the commitment of all parties to the ongoing success of Currenta.
(PRA)
---
Subscribe to Get the Latest Updates from PRA Please click here
©2019 Plastics and Rubber Asia. All rights reserved.
©2019 Plastics and Rubber Asia. All rights reserved.
Home
Terms & Conditions
Privacy Policy
Webmail
Site Map
About Us
SOCIAL