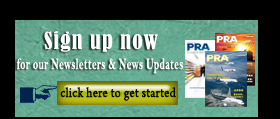 The final straw for plastic waste
Also, download this story from the electronic issue here
The industry is seeking ways and means to cut back on single-use plastic items and plastic straws, given the growing pile of waste all over the world; while big brands are committing to the use of more recycled material content in products.
Plastics items are growing and along with it, plastic waste. As of 2015, as much as 91% of plastic waste – constituting mostly of used bottles, containers, bags, single-use items, such as food service utensils and other scraps, – were landfilled; while a measly 9% was recycled and 12%, incinerated, according to a study, Production, Use, and Fate of all Plastics Ever Made, published in Science Advances in 2017.
The amount of plastic waste is anticipated to increase, unless policies to reduce plastic dependency of consumers, and proper waste management are enforced.
Adieu plastic straws, hello recyclable cups
Coming on the heels of the ban of single-use plastic bags, is the ban on plastic straws. The straw that broke the camel's back is the US. The country alone uses 390 million straws/day, according to Freedonia. As huge as the country is, Seattle is the first major US city to ban drinking straws, having adopted an ordinance a decade ago requiring all single-use plastic items to be compostable or recyclable.
Taking the cue, Starbucks Coffee Company has moved to straw-less lids, which are made from PP but are recyclable. Last year, it started serving cold drinks in straw-less lids, offering alternative-material options too, such as straws from paper or PLA. The policy will be enforced in more than 28,000 company-operated and licensed stores worldwide in phases up to 2020 and will reduce the use of 1 billion plastic straws/year.
Another food retailer, McDonald's, is also anticipated
to boot plastic straws in the UK and Ireland, transitioning to paper straws in 2019. Already, alternatives are being trialled in the US, Australia, and at some of its restaurants in Europe.
Meanwhile, in a bid to rid the planet of the 600 billion/ year disposable/single-use cups produced, Starbucks is working towards the development of the NextGen recyclable and compostable cup for hot drinks in a US$10 million commitment, together with New York-based principal investments firm Closed Loop Partners.
McDonald's has also teamed up with Starbucks, committing US$5 million to the NextGen partnership. Starbucks also is investing US$5 million to join Closed Loop Partners, which will help fund its infrastructure.
Asian countries not taking to plastic waste lightly
The onslaught of plastic waste has caught the attention of countries like India where Prime Minister Narendra Modi has pledged to eliminate single-use plastic in India by 2022. But the ban could hit the plastic industry hard and according to the Plastic Bags Manufacturers Association of India, it could lose over US$2.2 billion and 300,000 jobs.
At least 25 of India's 29 states have full or partial bans on single-use plastics, such as shopping bags, food containers and cutlery. The ban was announced in late March but went into force only recently. McDonald's and Starbucks were among dozens of companies hit with fines in Maharashtra state, India's second-largest with a population of more than 100 million. But fines for breaking the ban are paltry for large companies, from US$73 to US$367 for subsequent violations.
Nevertheless, fisherman in the Indian state of Kerala have been "fishing" 25 tonnes of plastic from the Arabian Sea, including 10 tonnes of plastic bags and bottles, for recycling into material for road surfacing. The initiative currently engages five trawlers and 28 people from the local fishing community – all but two of whom are women, according to a UN Environment report on the scheme. To date, India has 34,000 km of plastic roads, mostly in rural areas and mainly in the southern state of Tamil Nadu.
Over in Thailand, the country's Department of Industrial Works (DIW) has instituted a ban on waste recycling factories from importing plastic and electronic wastes, after China and Vietnam announced temporary suspensions of scrap plastic imports. Vietnam's suspension will be from June-October, due to what it says is "overcapacity" at the Tan Cang-Cat Lai Terminal that has caused backups and delays.
To date, Thailand has imported 37,000 tonnes of e-waste and 120,000 tonnes of plastic waste. According to DIW, about 53,000 tonnes/year of e-waste is legally imported from Japan, Hong Kong and Singapore into Thailand.
The country's government has also indicated it will inspect some 2,240 plastic recycling facilities "to detect illegal imports of e-waste and violations of environmental control".
Plastic scrap started pouring into the Asian region after China prohibited the imports in 2017. Prior to the import ban, China imported around 7 million tonnes/year of plastic waste, but decided to ban it to put more effort into processing recycled plastic in the domestic market.
UK weighs in heavily on single-use plastics
Meanwhile, among Europe's largest user of single-use plastic products is the UK. It is forecast to generate over 6.3 million tonnes of plastic waste by 2030, up by 20% from the current year's 5.2 million tonnes, according to World Wildlife Fund (WWF). Packaging will account for 67% of the waste, owing to the increasing purchase of convenience food.
By 2030, UK would have used 41% more plastic straws, 33% more cups and lids, 9% more drinks bottles, and 34% more crisp packets. Recycling, while moving at a slow rate currently at 31% of the total plastic waste, is expected to increase by 12% to 42% by 2030 as a result of lifestyle changes and future policies taking effect, WWF stated.
It is for this reason that what is said to be the "world first" UK Plastics pact, launched in April this year, will breathe down hard on industries to stave off single-use plastic packaging. Led by UK's WRAP (Waste and Resources Action Programme), and formed as part of the Ellen MacArthur Foundation's New Plastics Economy initiative, the pact aims to, by 2025, eliminate single-use plastic packaging through redesign, innovation or alternative (reuse) delivery models; make plastic packaging fully reusable, recyclable or compostable; ensure that 70% of plastic packaging can be effectively recycled or composted; and advocate 30% recycled content in all plastic packaging.
Currently, 42 businesses including major food, drink and non-food brands, manufacturers and retailers; as well as plastic reprocessors and packaging suppliers comprise the membership of the pact. They account for over 80% of the plastic packaging used on products sold in UK supermarkets.
UK supermarket giant Tesco, which is part of the pact along with compatriots Sainsbury's and Aldi, says it will remove hard to recycle and non-recyclable materials, including PVC, PS, oxy-degradable materials, PLA, water soluble bioplastics and industrial compostable, used for its grocery packaging by 2019, and move towards a closed loop system.
But there are detractors and one of these is UK-based Axion Polymers that does not agree with the ban on straws and other single-use plastics, adding that the government is "clutching at straws" over waste plastic exports. It says the government fails to see the bigger picture and needs to implement strategies to impede plastic waste exports. It adds that in 2017, the UK exported 66% of plastic packaging waste collected for recycling – nearly 700,000 tonnes. Much of this is exported to Asia, where poorer and lessdeveloped facilities mean there is a much higher risk of pollution and leakage into the environment.
The solution it says is to make products more recyclable, collect these and reprocess them in the UK turning it into an economic growth opportunity. The company has launched a new training service aimed at improving knowledge within the plastic packaging value chain and helping the industry to understand what design choices it can make for their packaging to be recyclable.
Brands repurpose products from waste and recyclables
In a bid to taking on responsibility to generate the least amount of waste as possible, manufacturers are increasing recycled plastic content, offering degradable alternatives and bio-sourced plastic materials, and increasing recycling rates.
Finnish renewable diesel supplier/petroleum products manufacturer Neste has partnered with Swedish multinational furniture retailer Ikea to utilise renewable residue and waste raw materials, such as used cooking oil, as well as sustainably-produced vegetable oils, in the production of PP and PE products.
To start up this year, the pilot at commercial scale of PP and PE plastic, chosen to contain 20% renewable content will be based on Neste's 10 0% renewabl e hydrocarbons. Ikea will use the new plastic in products that are part of the current product range, such as plastic storage boxes, starting with a limited number of products. The furniture store says it is working to change all of the plastic used in its products to plastic based on recycled and/or renewable materials by 2030.
Elsewhere, Austrian polyolefins supplier Borealis, in conjunction with adhesives, sealants and functional coatings maker Henkel, has developed an all-purpose glue bottle and cap from recycled material. The bottle also uses Borealis's proprietary Purpolen PE regranulate produced by subsidiary firm mtm in Germany. Processer KKT Kaller Kunststoff Technik manufactured the bottles while bomo trendline Technik produced the applicator nozzles.
Meanwhile, German recycling technology firm APK is using its Newcycling process to recover materials from difficult PE/PA6 multilayer barrier packaging. The company is working together with Dutch chemicals firm DSM as well as in a joint development project between Henkel, packaging manufacturer Mondi, and Borealis.
Mondi has tested the suitability of recycled LDPE from APK for multi-layer films at its R&D centre in Germany, and has carried out successful preliminary tests in a pilot plant on site. In this project, the LDPE virgin material previously used in flexible detergent packaging was largely replaced by APK's LDPE recyclate. Mondi uses the reclaimed material in the co-extrusion and lamination of PE film with printed PET film to form a composite duplex structure, while maintaining the external appearance of the detergent bag. "The joint project meets the European Commission's strategy, adopted in January 2018, which calls for all plastic packaging in Europe to be recyclable by 2030," said Mondi.
The commercialisation of the project and its intended market launch in early 2019 is currently being examined by the project partners.
Car maker Volvo is following on the heels of US car makers like GM that is using recycled PET (rPET) for making parts. The Swedish car maker has pledged to use 25% recycled plastic in all its cars from 2025. Recycled plastics – such as from fishing nets or old bottles in car dashboards or carpets – will not affect safety or quality, it adds. Currently, around 5% plastics used in its cars is made from recycled materials.
Volvo has already produced a one-off XC60 plug-in hybrid using recycled parts to illustrate the potential of this raw material reduction. The carpet, for instance, had fibres made from rPET, old Volvo car seats were used in sound-absorbing material under the hood, and fishing nets and ropes were used in the tunnel console between the passenger and driver seats.
The bottom line of waste management efforts is to protect the environment, curb marine litter, wean off fossil fuel dependence and reduce greenhouse gas emissions. Thus, the mountain of plastic waste may be a burden to the industry but it also provides the "incentive" to innovate feasible solutions, without endangering the environment further.
(PRA)
---
Subscribe to Get the Latest Updates from PRA Please click here
Copyright (c) 2018 www.plasticsandrubberasia.com. All rights reserved.