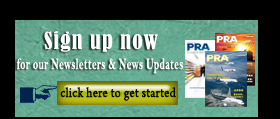 Recycling Partnership, PepsiCo launch largest-ever industry challenge to boost US residential recycling
The PepsiCo Foundation, the philanthropic arm of one of the world's leading food and beverage companies, and national non-profit The Recycling Partnership launched "All In On Recycling", the largest ever industry-wide residential recycling challenge to make recycling easier for 25 million families across the country – providing them with the resources they need to recycle more and recycle better.
The PepsiCo Foundation is providing US$10 million in funding to jumpstart the historic challenge, which is one of the largest-ever public gifts of its kind. The goal of the challenge is to raise US$25 million in total donations from leading businesses, companies, and organisations. In addition to contributions from other corporations, the more than 2,800 communities that participate in the initiative are expected to triple the collective investment, catalysing roughly US$75 million in municipal funding, and bringing the total amount of
The Recycling Partnership estimates the "All in One Recycling" challenge will help the US capture 1.9 million tonnes of quality recyclable materials over the next five years, including 7 billion bottles and cans. This would result in a total greenhouse gas avoidance of 5.5 million tons of CO2 – the equivalent of removing more than 1 million cars off the road for a year.
Half of the total funds raised by this challenge are expected to help provide curbside carts to more than 550,000 households – a proven way to double the number of recyclables recovered; and the missing infrastructure needed to recover recyclables from multi-family homes such as apartment buildings and condos, which is one of the most challenging segments of the population to serve. The other half of the funding will support critical recycling education and operational programs that will increase collection of recyclables while reducing contamination.
The plan is to utilise some of the funds raised from the bold initiative to provide recycling solutions across the country to cities such as Miami, Florida, and El Paso, Texas, as well as the State of Michigan and the Central Ohio region – to name a few places.
This residential recycling initiative is part of PepsiCo's signature sustainability program, Performance with Purpose, which aims to deliver sustainable, long-term growth while leaving a positive imprint on society and the environment. By 2025, PepsiCo's goal is to design 100% of their packaging to be recyclable, compostable or, biodegradable; increase recycled materials in its plastic packaging; reduce packaging's carbon impact; and, in partnership with the PepsiCo Foundation, work to increase recycling rates. Already PepsiCo and the PepsiCo Foundation have invested approximately US$55 million in recycling efforts in the US in the last 9 years alone.
(PRA)
---
Subscribe to Get the Latest Updates from PRA Please click here
Copyright (c) 2018 www.plasticsandrubberasia.com. All rights reserved.