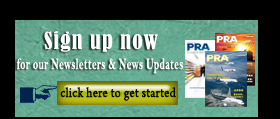 Plant Expansions: CSP adds compounding in France; Qingdao Jinneng New Material to set up PP line in China
Continental Structural Plastics (CSP), a Teijin Group company, says it will be installing a sheet moulding compound (SMC) line at its facility in Pouance, France, to support the need for its industry-leading composite formulations in Europe. CSP will invest approximately EUR5.1 million ($6 million) to establish the SMC line.
CSP is currently the largest compounder of SMC in North America, with current SMC volumes exceeding 84,000 tonnes/year. The installation of this SMC line in France will be used to further develop the company's wide range of proprietary, advanced composite products, including low-volatile organic compounds (VOC) formulas currently under development to meet European market regulations. The line will be capable of producing SMCs made with both glass and carbon fibers.
"The addition of this SMC line to the Pouance facility is an important step in our European growth plans," said Philippe Bonte, president, CSP Europe. "It will enable us to provide full-service capabilities to our customers here, as well as provide us with an opportunity to further enhance our already significant materials R&D efforts in Europe."
The Teijin Group says it is leveraging its lightweight, strong, high-performance materials and integrated composite technologies as one of the key focuses of the transformation strategies for the group's medium-term management plan, under which the company aims to expand business with a view to becoming a supplier of multi-material components.
The CSP Pouance facility is a rapid development centre for lightweighting technologies including carbon fibre resin transfer molding (RTM), Class A RTM and thermoplastic composites. The 12,000 sq-m facility was purchased by CSP in 2013.
The SMC line is expected to be commercially ready to produce SMC by the third quarter of 2019.
In other news, Qingdao Jinneng New Material Co., will be utilising LyondellBasell's polypropylene (PP) fifth generation Spheripol technology for a 450 kilotonne/year unit to be constructed at its petrochemical complex in Qingdao City, Shandong Province, China.
"The Spheripol process is recognized globally for its proven track record, favourable economics and its ability to produce the industry benchmark products that are demanded by customers," said Dan Coombs, Executive Vice-President Global Manufacturing, Projects, Refining and Technology at LyondellBasell. "This fifth generation Spheripol technology is the result of a continuous improvement furthering our ability to meet customer needs."
Qin Qingping, Founder/CEO of Jinneng Science & Technology Company., Ltd., parent company of Qingdao Jinneng New Material, said, "We selected Spheripol for its capacity to produce a broad product slate, process efficiency and outstanding performance of environment friendly technology."
Spheripol has more than 24 million tonness of licensed capacity.
(PRA)
---
Subscribe to Get the Latest Updates from PRA Please click here
Copyright (c) 2018 www.plasticsandrubberasia.com. All rights reserved.