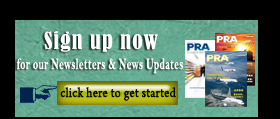 Evonik and Chinese partner to build silicon compounding plant in China
Germany's Evonik Industries and Jiangsu Zhongneng Polysilicon Technology Development Co. Ltd., a wholly owned subsidiary of GCL-Poly Energy Holdings Limited (GCL-Poly), have established a joint venture for the production of fumed silica and ultra-pure silicon tetrachloride in China. Evonik will hold a 60% share in the joint venture. The plant, with a capacity of over 20,000 tonnes/year, will be built in Xuzhou (Jiangsu Province, China) and is scheduled to start-up operation in 2016. The entire project has yet to be approved by the executive bodies.
As a listed company on the Hong Kong Stock Exchange, GCL-Poly specialises in the generation of green and conventional energy. Jiangsu Zhongneng, a wholly owned subsidiary of GCL-Poly, is a manufacturer of polycrystalline silicon (PCS). Silicon tetrachloride is a byproduct of PCS production, and the joint venture will purchase this to produce Evonik's Aerosil fumed silica and Siridion STC HP ultra-pure silicon tetrachloride.
"By making the planned investment we are aiming to further strengthen our market position for fumed silica and ultra-pure silicon tetrachloride and to promote growth, particularly in the attractive Chinese market," said Klaus Engel, CEO of Evonik Industries. "In GCL we have found a strong partner for this."
The main drivers of the positive market development for fumed silica in China are the silicone industry for adhesives and sealants in buildings and vehicles as well as gel batteries, used in e-bikes, for example. Ultra-pure silicon tetrachloride, marketed under the Siridion STC HP brand name, is used in the fibre optics needed to expand China's communications and IT infrastructure. The growth rate for ultra-pure silicon tetrachloride in China is well above the growth rate for the global market. Half of the demand for fibre optics worldwide now comes from China.
Apart from Aerosil fumed silica, specialty chemicals company Evonik produces precipitated silica for tyres with low rolling resistance, for instance. Overall, Evonik has a global capacity of over 500,000 tonnes/year for precipitated and fumed silica as well as matting agents. In addition to ultra-pure silicon tetrachloride, Evonik markets a portfolio of ultra-pure chlorosilanes for the electronics industry under the Siridion brand.
(PRA)
---
Subscribe to Get the Latest Updates from PRA Please click here
Copyright (c) 2018 www.plasticsandrubberasia.com. All rights reserved.