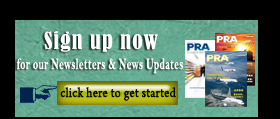 Building and Construction: Greening buildings for a zero-emissions future
Also, download this story from the electronic issue here
With the increasing adoption of green architecture, there is greater demand for green materials for the residential and non-residential segments. Innovative materials are curbing the rise in building-related CO2 emissions, says Angelica Buan in this report.
Back in 1972, the US Commerce Secretary Peter G. Peterson then said that the era of low-cost energy was almost dead, following a sharp drop in the country's oil output, and preceding the OPEC oil embargo that nearly quadrupled prices of oil globally. The oil shock, as it was called, has become a game changer for global industries. It was an era that no economy would wish to go back to.
Nonetheless, it was also an antecedent for energy and resourceefficient green architecture to sprout, which today has become a major disruptive trend in the building and construction sector.
The global green building market continues to advance on the back of rising awareness regarding global warming and climate change. Green buildings have low carbon footprint, and are designed to use lesser amounts of energy and resources compared to conventional buildings.
The segment is set to grow at a CAGR of around 13% from 2015 to 2020, as reported in Global Green Building Market Outlook 2020 by Research and Markets. It added that the US has the biggest market for green building construction, while developing economies in Asia-Pacific are also showing significant growth in this sector.
Green building materials are cost-effective, safe, recyclable, and eco-friendly. According to Technavio, the global green building materials market is expected to cross US$260 billion by 2019; and by 2023, Crystal Market Research estimates the value to almost double to over US$426 billion.
Rising awareness about environmental pollution, demand for low operational and maintenance cost and compliance to emissions regulations are propelling the green building materials market.
The World Green Building Council (WGBC) has set the Net Zero Carbon Buildings Commitment that challenges businesses and organisations across the world to take advanced climate action by setting ambitious targets to eliminate operational carbon emissions from their buildings by 2030 to meet the Paris Agreement ambition of below 2 degrees of global warming. In 2015, 82% of final energy consumption in buildings was supplied by fossil fuels, whereas to meet the Paris Agreement this must become 0%, says WGBC.
Furthermore, the commitment proves that the sector can and must play a key role in achieving large scale emissions reduction. Globally, almost 40% of energy related greenhouse emissions come from buildings, with 28% coming from the operations of buildings themselves. This equals the total emissions of China and the European Union combined.
Globally, energy efficiency measures could contribute a 48% reduction of global emissions by 2030, with 43% of those coming from buildings. Meanwhile, powering buildings by renewable energy is equally essential to achieving a zero emissions built environment. And with renewables accounting for an estimated nearly 62% of net additions to global power generating capacity in 2016, the reality of a decarbonised world has never been more achievable, says WGBC.
Better quality air starts from the roof
Rising pollution levels is a scourge of modernisation. The air has gone so bad that nine out of ten people globally are inhaling air containing high levels of pollutants, according to the World Health Organisation. Ambient and household air pollution has also been reported to cause 7 million deaths/year.
American conglomerate 3M is raising the bar in improved air quality in buildings with a new innovation that enables asphalt shingles and other residential and commercial granulated roofing materials to become smog-fighting surfaces.
The 3M smog-reducing granules are said to help remove smog pollution (nitrogen oxides or NOx) using roofing shingles. These are embedded in the shingle's surface, and are designed with a specialised photocatalytic coating applied to the base mineral. The specialised coating on the granule is activated by the sun's UV rays, while blending inconspicuously into various shingle colour combinations. As sunlight hits the shingles containing the smog-reducing granules, radicals are generated and transform nitrogen oxide gases into water-soluble ions improving air quality.
Energy efficient buildings
Paris-headquartered intergovernmental organisation IEA (International Energy Agency) cites that the global buildings sector accounts for over 30% of final energy consumption and more than 55% of global electricity demand. It is also responsible for about 40% of total direct and indirect CO2 emissions. The growing number of buildings being constructed worldwide is driving demand for energy efficient building technologies.
According to Navigant Research, the global market for energy efficient building technologies is expected to reach nearly US$361 billion in 2026.
Leading in providing energy efficient innovations DuPont Safety & Construction has recently introduced its FlexWrap EZ to its full line of 100% butyl-backed flashing systems that help to create an air and water-tight protective envelope.
It is part of the company's Tyvek building envelope solutions portfolio that protects the entire building against air and water intrusion, and is a self-adhered flashing tape designed to seal around small exterior penetrations of all different shapes and sizes. It is ideal for flashing around the many smaller electrical, HVAC, and plumbing penetrations as a fast and easy solution to help improve energy efficiency and the durability of a wall system, says DuPont.
Insulation: keeping buildings cool
Proper insulation promotes energy efficiency in a building and at the same time ensures that the energy used to heat or cool a building will not be lost to the outdoors. Insulations help enhance a building's functionality.
For example, the newly opened Optus Stadium in Perth, Australia, a 60,000-people capacity stadium consisting of levelled tiered seating located above bars and restaurants, already has limited space allocation for the seating area. It is for this reason that its architects called for a slim insulation board profile that offered excellent thermal performance and high levels of energy efficiency.
Irish building materials company Kingspan, working with the project's contractors at Cubic Group, designed a customised installation solution that was applied to the underside of the seating plats using Kingspan's Kooltherm K10 Soffit Board. The latter is an insulation product with a fibre-free rigid thermoset phenolic core, a glass tissue-based facing on its front surface and low emissivity composite foil on its reverse surface, which is used for structural ceilings.
Kingspan's insulation solution boasts of thermal performance as well as a slim profile, meaning, it could easily fit into the enclosed areas, while still complying with the high thermal performance and energy efficiency requirements of the building. In the areas where the insulation was exposed, the panel was used to deliver the same energy performance without comprising design.
Plastic pipes: safer, greener piping system
Plastic almost always wins hand down in pipe systems department, owing to their non-corrosive property, flexibility, fast and easy installation; and cost-effectiveness. Especially, most, if not all modern plastic pipes for buildings are equally durable as the traditional iron, copper or brass types.
Global styrenics supplier Ineos Styrolution has launched a new product solution for in-building piping application. Novodur 530, being an ABS extrusion grade material combines a wellbalanced mix of properties needed to fulfil the demanding hydrostatic pressure testing requirements under ISO 9080:2012 for in-building ABS piping application, says Ineos.
This product for in-building piping applications combines high impact strength, high modulus and good thermoforming stability, offering pipe manufacturers a friendly processing window. In addition, its high hydrostatic strength (ISO 9080:2012) guarantees long term performance (up to 50 years) for the in-building piping application, according to Ineos. Apart from the in-building pipe application, Novodur 530 is also used for other applications, including home appliances, automotive and helmets.
Sustainable concrete with food fibre and CO2
Cement production requires a lot of energy and is a huge source of CO2 emissions. According to EIA, the cement sector is the third-largest industrial energy consumer in the world, accounting for 7% of industrial energy use; and the second industrial emitter of CO2, with about 7% of global emissions.
By 2050, global cement production is set to increase between 12-23%, driven by rising population and urbanisation worldwide. As such, direct carbon emissions from the cement industry are also expected to rise by 4% globally by 2050, EIA cited. Cement makers are urged to reduce their emissions based on the IEA target of limiting average global temperature increased to 2°C.
Researchers at the Lancaster University in UK are harnessing nano-platelets derived from fibres of root vegetables to strengthen concrete used for buildings and large structures. The cellulose-based platelets, which were produced in collaboration with Scottish firm CelluComp, are nano-sheets synthesised from carrot and sugar beet root. They are said to be less expensive than using commercially available cement additives like graphene and carbon fibre; and considering too that these are derived from waste products from the food industry.
Professor Mohamed Saafi, who led the study, said that the platelets when blended into a traditional concrete mix (consisting of cement, aggregate, and water) increase the amount of calcium silicate hydrate, which is chiefly responsible for the strength of concrete. Based on tests, this mixture, which used 40 kg less of a widely used cement brand per cubic metre of concrete, yielded the same strength comparable to standard mixes, thus translating to a significant reduction of CO2 in the environment.
The researchers also found that adding the platelets boost the density of the concrete's microstructure, allowing structures to be corrosionresistant and long-lasting.
The team will also be developing thin nanoplatelet- based sheets, which would be applied to the outside of existing structures made from traditional concrete, to strengthen and thus extend the lifespan of those structures.
Meanwhile, the excess CO2 dumped by industrial emitters can still be put to good use. Canada-based CarbonCure Technology offers CO2 capture and utilisation technologies for the concrete and cement industries.
The process, which uses the company's patented CarbonCure Technology, involves injecting a precise dosage of CO2 into ready mix concrete and concrete masonry products, where the CO2 becomes chemically converted into a mineral. Once injected into the wet concrete mix, the CO2 reacts with calcium ions from cement to form a nano-sized calcium carbonate mineral that becomes permanently embedded in the concrete, which means too that the CO2 will never be released into the atmosphere as a greenhouse gas. The solution also helps concrete producers to lower production costs.
CarbonCure has already worked with several North American ready-mix and masonry producers and concrete suppliers, and has nearly 100 installations of its technology across the continent.
Recently, the company entered into a collaboration with US industrial, medical and speciality gases supplier Airgas, an Air Liquide company, to increase adoption of its 2 utilisation technology in the US Gulf Coast. Airgas offers concrete producers a complete value-added 2 supply and service solution, supported by its large Gulf Coast distribution network.
The company says that the turnkey offering will make it easier for concrete producers to realise new production cost efficiencies while reducing concrete's carbon footprint.
The above efforts once again point the world towards the direction of a revived era of lowenergy, which is hoped will be more sustainable for a better future.
(PRA)
---
Subscribe to Get the Latest Updates from PRA Please click here
Copyright (c) 2018 www.plasticsandrubberasia.com. All rights reserved.