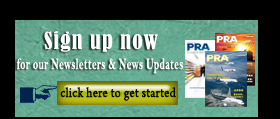 Pipe/Profile: New technology at the forefront
Also, download this story from the electronic issue here
From strand lines with higher outputs to fittings made for PVC-O pipes and pipes for the oil and gas sector and pipes for China's increasing urbanisation, new technology is in the offing.
Davis-Standard profile line doubles output
Continual growth in product demand and a full manufacturing floor required Intralox, a US supplier of plastic conveyor belt technology, to get creative with its processing options. Thus, Intralox replaced an older profile line with a new dual-strand profile line from US extrusion machinery supplier Davis-Standard, doubling its output without requiring additional space.
The line processes dual-strand solid rod made of PP, PE, PA, Acetal and PEEK materials. Davis-Standard customised the line for Intralox applications, completing delivery and installation within eight months of purchase. Due to the successful set up, Intralox plans to replace its other profile lines with Davis-Standard dual-strand lines in the near future.
"This new line is a game-changer in terms of production outputs, rod quality and innovation," said Gregory Washington, Extrusion Supervisor at Intralox. "While dualstrand profile technology is not new, it's new for us. We've had great results in terms of speed, equipment performance and ease of operation."
Davis-Standard supplied all line components from extruder and controls through downstream equipment. Washington appreciates the intuitiveness of the DS-eVUE control system as well as the dual-strand Y-tooling, accuracy of product dimensionality, cut quality, cooling tank capabilities, and the ability to isolate products with cast-off equipment. In addition, Intralox was able to witness and approve the entire operating line at Conair, Davis-Standard's downstream equipment partner.
"Intralox ships product all over the world to support customers in the automotive, food, industrial, logistics and material handling, packaging, tyre and rubber industries," said Sean Stephan, Davis-Standard's Regional Manager responsible for this project. "Being able to take their outputs from 125 ft/minute to 300 ft/minute on the same line while supporting quality goals really defined this project," he added.
Fittings for PVC-O pipes in PVC-O
Spanish pipe machine maker Molecor says it has developed a highly efficient industrial system for the manufacture of PVC-O fittings, with which the company has been capable of manufacturing a product with better mechanical properties.
Known as ecoFITTOM, these are said to be the first fittings in the world to be manufactured in PVC-O, with improvements in the mechanical properties of PVC, claims the company.
These improvements allow the manufacture of ecoFITTOM to consume lower raw material and less energy and result in an end product with higher hydrostatic resistance and higher resistance to impact than fittings of other materials. Consequently, the manufacturing costs are lower, with no heavy machinery required for their installation. Thanks to their lightness and easy handling, given the physical and mechanical characteristics, the ecoFITTOM fittings can be installed manually up to DN315 mm (12"), something that contributes to reducing the installation costs and time taken considerably, adds the firm.
Besides this, the company says the fittings allow for improved behaviour against water hammer, are completely watertight, and provide chemical resistance and ductility and are a 100% recyclable product. These fittings can be used in networks for the transportation of drinking water, irrigation systems, industrial applications, sewage, infrastructure networks and fire protection nets, among other applications.
Breakthrough in pipes for oil/gas sector
German machinery maker KraussMaffei, at its recent 180th anniversary celebrations, highlighted the TCP (Thermoplastic Composite Pipes) pilot line, available from subsidiary company KraussMaffei Berstorff. With its latest innovation, it says it is taking new strides in fibre composite technology to support pre-qualifying customer-specific sample pipes for the oil and gas industry.
In addition, the newly developed tube die features a threelayer pipe with a functional inner layer made of PA12. This is especially suited for transporting corrosive and abrasive media.
According to Matt Sieverding, President of Extrusion Technology at the KraussMaffei Group, "In the pre-qualification of new developments we offer a service that is one-of-a-kind in the world." The base pipe can be produced on an in-house line for manufacturing pipes, purchased on the market or provided by the customer. The tapes are then wrapped on the TCP pilot line. A reconfiguration of the line allows for subsequent sheathing with a protective layer.
"For manufacturing TCP pipes, we relied on a threelevel process in our system concept. For the customer, this process ensures maximum flexibility in production. And this is combined with a minimum risk in the production process," says Sieverding.
At the second stage of the process, the surface of the PE pipe on the winding system is heated with infrared. The tape is then attached at two successive winding stations. An infrared oven for each layer ensures the fusion of the inner pipe with the reinforcing layers, thus ensuring complete bonding. A corresponding guiding device ensures exact positioning and prevents potential tape overlapping.
In onshore use, the working pressure attains 150 bar at times. In offshore use, the pipe can be required to withstand a pressure stability of more than 500 bar. A system was shown at its anniversary celebration, designed for a pipe interior diameter range of 50.8 to 152.4 mm and a maximum permissible operating pressure up to 100 bar. It is currently intended for the use of PE pipes coated with glass-fibre reinforced PE tape. In the long run, however, multi-layer pipes, other fibres and engineering polymers will also be tested.
Integrated into a complete production line, the KM-3L RKW 250 F³ tube die produces a three-layer PE pipe with a functional inner layer made from PA12. The combination of the materials was immediately obvious as PA is substantially more expensive than PE but offers high chemical and abrasion resistance. For complete bonding, an additional bonding layer is required. Due to their high impact strength and abrasion resistance, pipes manufactured in this way are particularly well suited to corrosive and abrasive media such as those frequently used in the oil, gas and chemical industries.
Moving to cleaner energy in China with gas piping
With air pollution becoming a problem in China and to move away from coal energy, efforts have been stepped up to promote gas pipelines. Austrian extrusion machinery maker battenfeld-cincinnati has supplied its solEX extruders for PO pipes that are ideal for gas pipe production due to their processing properties and high outputs as well as for large diameter pipes that are often used in gas pipelines, according to CEO Toni Bernards.
The single-screw extruders allow high output production of PO pipe extrusion (up to 2,750 kg/hour for smooth HDPE pipe and up to 2,200 kg/hour for corrugated HDPE pipe), thanks to their optimised screw geometry and large processing length. At the same time, they offer improved melt homogeneity and low melt temperatures. AC motors ensure low energy consumption – in total, solEX extruders use 15-25% less energy than conventional extruders.
At the Chinaplas show in April, a solEX 60-40-C was shown with the new control system BCtouch UX, which was introduced to the Chinese market last year.
"The new control system has already received lots of positive feedback and proven itself in operation," said Bernards. The control features Industry 4.0 applications like preventive maintenance, OPC-UA functionality and remote maintenance. The swivel-type operating panel has a 21.5 in. HD multi-touch screen for intuitive operation and allows individual configurations and language selection for each operator.
China relies on PVC pipes for urbanisation
Due to growing urbanisation and the replacement of old pipe systems, PVC pipes are also a growing sector in the Chinese market. They are used in infrastructure projects, e.g. for cable duct and sewage applications because of their long lifetimes and easy installation.
Here, battenfeld-cincinnati also offers extruders for the whole range of PVC pipe production. "For standard applications and medium sizes we recently introduced the leanEX conical twin screw extruders," explained Bernards.
The new leanEX conical twin-screw series features the same concept of high automation, speed and outputs as that of the previous leanEX PO pipe extruders. Based on European technology, the machines are designed for standard PVC pipe applications.
Optimised, nitrated screws ensure high plasticising performance and wear protection at output rates of up to 270 kg/ hour for pipe and 150 kg/hour for profile.
Maintenance-free AC motors, efficient barrel temperature control and proven screw core thermoregulation ensure easy handling and long lifetimes, says Bernards.
(PRA)
---
Subscribe to Get the Latest Updates from PRA Please click here
Copyright (c) 2018 www.plasticsandrubberasia.com. All rights reserved.