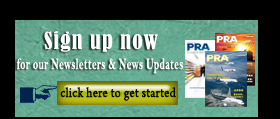 M&As: PTTGC buys stakes in Siam Mitsui and Thai PET Resin; Rogers acquires PU solutions provider Griswold
Thai chemicals firm PTT Global Chemical (PTTGC) has signed a purchase agreement to acquire a 74% stake in Siam Mitsui PTA Co, a producer of purified terephthalic acid (PTA), and a 74% share in Thai PET Resin Co, a producer of polyethylene terephthalate (PET) resin, from SCG Chemicals and Mitsui Chemicals for US$125 million.
The company says the acquisition is in line with its strategy to expand downstream investment and increase market potential in the polymers business. In addition, the company is a major producer of paraxylene (PX) in Thailand, a feedstock for PTA, and its affiliate is a major producer of mono-ethylene glycol (MEG), a feedstock for the production of PET. It added that the investment, thus, will generate business opportunities and enhance the feedstock management for both PX and EG, leading to better profitability in the value chain.
The deal is expected to be completed in the fourth quarter of this year, subject to antitrust approvals.
SCG Chemicals holds a 50% stake in Siam Mitsui PTA and 20% stake in Thai PET Resin Co. and will divest its entire stake in both companies.
In other news, US-headquartered engineering material solutions provider Rogers Corporation has acquired Griswold LLC, a manufacturer of custom-engineered cellular elastomer and high-performance polyurethane. Griswold's products and solutions serve a variety of applications in the general industrial, electronics, automotive and consumer markets. Griswold's custom-engineered cellular elastomer expands the product portfolio of Rogers' Elastomeric Material Solutions (EMS) segment, while Griswold's high-performance polyurethane products increase Rogers' existing EMS capabilities
Terms were not disclosed. Rogers' expects the transaction to be accretive to 2019 earnings per share. Trailing twelve month revenues for Griswold were nearly US$30 million, and Rogers plans for Griswold's profitability to be comparable to EMS' current product lines in 2020 and beyond.
"Griswold LLC is an outstanding strategic fit with Rogers' Elastomeric Material Solutions business. This acquisition demonstrates continued execution on synergistic M&A, a core element of our strategy," said Bruce Hoechner, Rogers' President/CEO. "Like our recent DeWAL and Diversified Silicone Products acquisitions, the Griswold acquisition builds on our existing EMS platform of highly engineered materials and adds new products and capabilities to our EMS portfolio. We are excited Griswold is now a part of Rogers Corporation, and our focus has turned to a successful integration in the months ahead."
Rogers Corporation has more than 180 years of materials science experience to clean energy, internet connectivity, and safety and protection applications. Headquartered in Arizona (US), Rogers operates manufacturing facilities in the US, China, Germany, Belgium, Hungary, and South Korea, with joint ventures and sales offices worldwide.
(PRA)
---
Subscribe to Get the Latest Updates from PRA Please click here
Copyright (c) 2018 www.plasticsandrubberasia.com. All rights reserved.