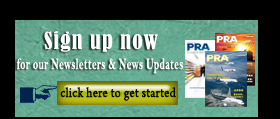 M&As: LyondellBasell completes acquisition of Schulman; Taghleef acquires Biofilm
Materials company LyondellBasell has completed the acquisition of A. Schulman, a US-based supplier of plastic compounds, composites and powders, for US$2.25 billion creating what is said to be the world's largest compounding business.
"This acquisition builds upon our complementary strengths, creating a substantial value proposition for our customers and positioning the company for future growth in this space," said Bob Patel, CEO of LyondellBasell. "Moving forward, our team is focused on a seamless integration that captures opportunity and creates exceptional value for our shareholders."
The acquisition more than doubles LyondellBasell's existing compounding business and broadens the company's reach into growing, high-margin end markets such as automotive, construction materials, electronic goods and packaging.
The combined business will operate as a stand-alone Advanced Polymer Solutions reporting segment. In addition to LyondellBasell's existing polypropylene compounding (PPC) assets and the A. Schulman assets, the segment will include:
Catalloy thermoplastic resins – polymers that combine the advantages of polyolefins and elastomers, offering customers durable and flexible products for the automotive, packaging and construction industries


Polybutene-1 resins – plastics that offer a combination of temperature resistance and strength and are used in modern water pipes, construction materials and re-closeable packaging
New to LyondellBasell's product portfolio are several materials previously manufactured by A. Schulman that will also be included in the Advanced Polymer Solutions segment going forward:
Engineered composites – lightweight, strong materials that are used in infrastructure, aerospace and automotive applications such as headlamps


Powders – specialty particle materials used in coatings, rotational molding, toll compounding and other technical applications


Masterbatches – coloring and additive materials used in the production of paper, paint and plastic goods around the world
"With the combination of LyondellBasell's vertically integrated polypropylene compounding business and A. Schulman's agile customer focus across broad and growing markets, Advanced Polymer Solutions is well positioned to deliver significant value for our customers and our shareholders," said Jim Guilfoyle, Executive Vice President, Advanced Polymer Solutions and Global Supply Chain for LyondellBasell. "I'm convinced we have all of the ingredients to build a world-class business that will reach a multitude of markets with a full range of innovative, tailored products and solutions."
In other news, Taghleef Industries (Ti) is to acquire Biofilm, one of Latin America's top producers of BOPP films for flexible packaging, labels and industrial applications. Biofilm, founded in 1988, is jointly owned by Valorem SA and Lisa Holdings The transaction, which was approved by the Board of Directors of all parties, is subject to regulatory approval and is expected to close in the fourth quarter of 2018.
With this acquisition, Taghleef secures its position as a leading supplier of BOPP films in Latin America and throughout the world, increasing annual production capacity to more than 500,000 tonnes. With the addition of Cartagena, Colombia and Altamira, Mexico to its existing manufacturing sites in the US, Canada, Italy, Hungary, Spain, Egypt, U.A.E., Oman and Australia, Ti is geographically positioned to provide a consistent worldwide supply of specialty films, as well as proactive and responsive technical support to multinational and regional customers across six continents.
"For years, we have respected the high-quality products and innovative technology developed by Biofilm," remarked Dr. Detlef Schuhmann, CEO of the Ti Group. "By joining their highly experienced and trained workforce with ours, we will achieve synergies in product, production and technical service that will benefit both Ti's existing customers and the new ones we welcome from Biofilm." "We are looking forward to expanding our presence in Latin America and are especially excited to leverage Biofilm's strong portfolio in metallized film and vacuum deposited barrier solutions." Dr. Vittoriano Di Luzio of Biofilm added: "Ti is an ideal match for Biofilm because of the company's history of growth through its unique model of successful integration. Biofilm is excited to partner with Taghleef and looks forward with confidence to being part of this strong and continuously growing organization."
Taghleef Industries supplies specialty and high performance films for packaging, labels, industrial, and graphic arts applications. Headquartered in Dubai with manufacturing sites in nine countries on five continents, the company has annual capacity of 410,000 tonnes of BOPP, CPP, and PLA films for the global marketplace.
(PRA)
---
Subscribe to Get the Latest Updates from PRA Please click here
Copyright (c) 2018 www.plasticsandrubberasia.com. All rights reserved.