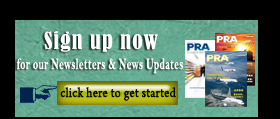 M&As: Debatin and Riba establish Deriba Group; Teijin acquires Portuguese auto composites business
German packaging companies Anton Debatin and Riba have established a new joint enterprise that is to operate under the name Deriba Group. Total sales generated by the new entity, which will employ a workforce of 400, amount to more than EUR100 million. The ties between the companies were already close. By joining forces in a group structure, the companies aim to leverage the strengths of both, generating synergistic effects in the form of general process optimisation and access to a broader range of customers, as well as profiting from economies of scale.
Anton Debatin and Riba are equal partners in the Deriba Group, which further integrates Debatin SARL (Hoenheim, France), pfc premium film company GmbH (Hamburg, Germany), HVB Hoch-Vakuum-Beschichtungs GmbH (Berlin, Germany) and Berec GmbH (Werneuchen, Germany).
The companies say that Deriba Group will coordinate all business activities, including unified marketing operations for the extensive product and service range. It will also increase the transfer of know-how throughout the product development process.
With a total turnover of more than EUR100 million per annum and more than 400 employees, the Deriba Group ranks amongst the leaders on the European market for flexible packaging solutions.
In other news, Japanese firm Teijin Limited has acquired Inapal Plasticos SA (Inapal), an automotive composite supplier in Portugal. The shares of Inapal will be purchased by Teijin Holdings Netherlands B.V., the Teijin Group's holding company in the Netherlands. The acquisition was completed at the beginning of August 2018, following the satisfactory completion of customary closing conditions, including regulatory approval.
Inapal, headquartered in Leca do Balio, Porto, Portugal, is a Tier One supplier of composite components to the automotive and heavy truck industries. The company's capabilities include Class A body panels, structural and underbody components using a variety of materials and processes, including sheet moulding compound (SMC), carbon fibre SMC, pre-preg compression moulding (PCM), direct long fibre thermoplastic (D-LFT) and glass mat thermoplastic (GMT). The company has two manufacturing locations in Portugal serving a variety of European OEM customers including Jaguar, Land Rover, BMW, Mercedes, Volkswagen and Bentley.
In addition to its automotive and heavy truck business, Inapal supplies components to the heating and cooling industry, as well as passenger seating components to the bus and rail industries. The company had sales of EUR 31.9 million in 2017.
"We are leveraging our lightweight, strong, high-performance materials and integrated composite technologies as one of the key focuses of the transformation strategies for our medium-term management plan," said Jun Suzuki, president and CEO, Teijin Limited. "The acquisition of Continental Structural Plastics positioned us as a Tier One supplier of high-performance composites to the global automotive market. In July, we announced the acquisition of J.H. Ziegler GmbH (Ziegler), a leading supplier of automotive interior materials in Germany. Now the acquisition of Inapal enables us to deliver on our promise to stakeholders to expand our technologies on a global basis, including in Europe. We will seek synergies by leveraging the business capabilities of CSP, Ziegler and Inapal to continue to grow as a supplier of multi-material components. It also enables us to demonstrate our commitment to evolve for future society as an enterprise that delivers new value."
"The addition of Inapal positions CSP well as a global leader in the lightweight composites industry," added Steve Rooney, CEO of CSP. "With this, we can truly say we are among the world's largest suppliers of lightweight composite components to the automotive industry, we are strategically located to meet our customers' needs, and we're ready for the rapid changes that are taking place in the industry today."
Teijin expects its automotive composite business sales to reach approximately EUR1.7 billion by 2030. The company now has the ability to serve customers in most major regions of the world, including North America, Europe and Asia, and has established business with every major global automotive OEM.
Teijin will continue to enhance Inapal's operations, developing expansion opportunities, investing in growth and creating value for all stakeholders, namely employees, partners and clients.
Following the acquisition of CSP in 2017, Teijin has committed to expand its automotive capabilities globally. Technology developments include Sereebo, the world's first mass-production technology for carbon fibre reinforced thermoplastic (CFRTP), and in Europe, Tenax Part via Preform (PvP). Developed by Teijin Carbon Europe GmbH, the group's core carbon-fibers business, PvP is a material process technology that enables the highly efficient production of thermoset carbon fibre-reinforced plastic (CFRP). PvP is recognised as a Tier One technology by European OEMs and is in production as a structural application on a current automotive platform. Finally, CSP's European facility in Pouancé, Maine-et-Loire, France, recently announced that it will be installing a sheet moulding compound (SMC) line, making the company's patented, award-winning composite material technologies readily available to customers in Europe.
(PRA)
---
Subscribe to Get the Latest Updates from PRA Please click here
Copyright (c) 2018 www.plasticsandrubberasia.com. All rights reserved.