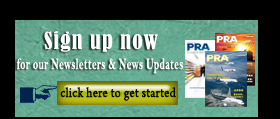 Aramco IPO: Saudi Minister denies reports of call off - Updated
Against the reports of state oil giant Aramco's IPO being called off plasticsandrubberasia.com/aug2018/company/aramco-ipo-called-off-against-booming-oil-prices-and-takeover-of-sabic.html, Saudi Arabia's energy minister has denied a Reuters report, in a statement.
"The government remains committed to the initial public offering of Saudi Aramco, in accordance with the appropriate circumstances and appropriate time chosen by the Government," Energy Minister Khalid al-Falih said in a statement released on Saudi Press Agency.
He said Riyadh had taken measures to prepare for the listing and that the timing would depend on factors including favourable market conditions, and a planned downstream acquisition in the next few months.
"To prepare for the listing of Saudi Aramco, the government has undertaken a number of major preparatory measures including issuing a new income tax law as it relates to hydrocarbons activities, reissuing a long-term exclusive concession, and appointing a new board of directors, among other measures to safeguard its interests and those of the company's future private shareholders. The company, for its part, has completed its internal program for IPO preparedness. Specifically, it has amended its bylaws, converted to a joint stock company, ensured that its internal segmental financial reporting aligns with potential listing venue requirements, established an investor relations function, and undertaken the first independent certification of its hydrocarbon reserves, all confirming the company's peerless status in the industry. This is all positive progress on what is a complex process, preparing the company and the kingdom for what will ultimately be a global landmark market offering of unprecedented quality and scale," he added in the statement.
---
Aramco IPO called off; against booming oil prices and takeover of Sabic
Saudi Arabia's state-owned oil/gas company Saudi Aramco has cancelled its plans to list the company both on the domestic and international stock markets and disbanded advisers, citing Reuters industry sources. First announced 30 months ago, the initial public offering (IPO) was expected to be the largest ever globally and underpinned an ambitious plan by Crown Prince Mohammed bin Salman to overhaul the Saudi economy.
The IPO listing has now become less urgent because oil prices have rebounded above US$70 a barrel, thus relieving pressure on Saudi finances, say industry sources.
The Saudis had hoped to attract a US$2 trillion valuation for Aramco, the world's largest oil company, with the Crown Prince originally stating the floatation of 5% of Aramco on international exchanges would raise US$100 billion. However, some analysts had said the valuation was unrealistic and pegged the value of the firm at half that amount.
Doubts on the IPO listing began cropping up as the country started deferring decisions on key parts of the stock market debut, including where to list shares overseas. As well, earlier this year, Aramco had also said it would first list on the domestic stock exchange, the Tadawul, and put off an international listing.
One Reuters source said the decision to cancel the IPO had been made "some time ago."
Aramco is now focusing on acquiring a stake in Riyadh-headquartered petrochemical/polymers company Sabic. In July, Aramco had confirmed that it had entered talks with Sabic's main owner, Public Investment Fund, to acquire a "strategic stake" in Sabic.
This move would be consistent with Aramco's strategy of diversifying into high value businesses, including refining crude oil into fuels and processing by-products into petrochemicals like plastics. Aramco currently focuses on producing crude oil from that nation's vast oil reserves.
(PRA)
---
Subscribe to Get the Latest Updates from PRA Please click here
Copyright (c) 2018 www.plasticsandrubberasia.com. All rights reserved.