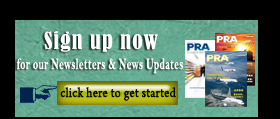 Amcor to buy Bemis; deal worth US$6.8 bn
Australian packaging giant Amcor will purchase US competitor Bemis Company in an all-stock deal valued at US$6.8 billion, including the assumption of debt, to expand its sales of plastic packaging in the Americas.
This is equivalent to a transaction price of US$57.75 per Bemis share based on Amcor's closing share price of A$15.28 on August 3, 2018, and represents a premium of 25% premium over Bemis's closing price of US$46.31 per share as of August 2, 2018.
The purchase is an effort by the Melbourne-headquartered company to capitalise on growth opportunities for flexible packaging in North America and Brazil. It is the company's biggest acquisition ever, adding US$4.1 billion to company revenue.
After completion of the transaction, Amcor will have a global flexible packaging footprint across key geographies; a larger, more balanced and more profitable emerging markets business, with sales of some US$3.5 billion from around 30 emerging markets.
There will also be increased economies of scale and resources through Amcor's leading positions in Europe, Asia and Latin America, and Bemis' leading positions in North America and Brazil as well as enhanced capabilities behind Amcor's pledge to develop all recyclable or reusable packaging products by 2025.
Amcor's CEO, Ron Delia, said: "The strategic rationale for this combination and the financial benefits are highly compelling for both Amcor and Bemis shareholders. We are convinced this is the right deal at the right time for both companies, and with the right structure for both sets of shareholders to participate in a unique value creation opportunity. Amcor identified flexible packaging in the Americas as a key growth priority and this transaction delivers a step change in that region.
He added, "There are an increasing number of opportunities arising for a leading packaging company to capitalise on shifting consumer needs, an evolving customer landscape and the need to provide responsible packaging solutions that protect the environment."
Almost half of Amcor's sales is in in flexible products and 29% in rigid products like bottles. More than one-third of Amcor's sales are in North America, with 31% in Europe and 5% in Australia and New Zealand.
About 70% of Bemis's revenue is in North America from customers that include some of the biggest names in consumer products, such as Unilever NV, Tyson Foods Inc. and Johnson & Johnson.
Bemis CEO Bill Austen also announced cutting of annual costs by US$65 million as the company struggles to increase packaging sales in the US and Latin America, its biggest markets. The companies plan to reduce expenses by an additional US$180 million from the combination. Established in 1858 and based in Neenah, Wisconsin, the manufacturer has 16,000 employees at 56 facilities in 12 countries.
Austen said: "The combination of Bemis and Amcor is transformational, bringing together two highly complementary organisations to create a global leader in consumer packaging."
(PRA)
---
Subscribe to Get the Latest Updates from PRA Please click here
Copyright (c) 2018 www.plasticsandrubberasia.com. All rights reserved.