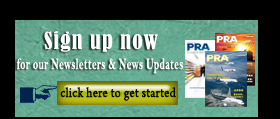 Recycling: Uncovering the recovery of PVC
Also, download this story from the electronic issue here
Polyvinylchloride or PVC, which has gained popular use in a stack of applications, has stayed in the circular economy loop due to its recyclability factor, says Angelica Buan in this article.
The plastic waste crisis has seen a fete of toxic chemical-laden materials and non-biodegradables choking the environment. PVC is one of those materials that make up the current volume estimate of 6,300 million tonnes of waste plastics generated globally.
Pure PVC is said to be brittle and rigid. It is made bendable and flexible by adding plasticisers such as phthalates – a class of chemicals that has earned notoriety from several studies linking exposure to it to a slew of health conditions such as respiratory ailments, cancers, behavioural issues, neurological disorders, fertility issues and more.
Chlorine and harmful metals, such as cadmium and lead, are also present in PVC. Notwithstanding that, PVC during manufacture and disposal releases a noxious, carcinogenic chemical called dioxin.
Yet, PVC is the third widely used plastic after polyethylene (PET) and polypropylene (PP). Giving credit where credit is due, PVC possesses high mechanical and hardness properties; it is versatile and is suitable for a wide range of applications, including construction materials, furniture, clothing, healthcare devices, flooring, packaging and other consumer products. PVC is also suitable to replacing rubber in certain applications, including electrical cable insulation, plumbing, inflatable products and more.
Given the universality of PVC, it is no wonder that its market value continues to balloon. A market report by Zion Market Research states that the global PVC market is expected to cross US$78.9 billion in 2021 from US$57 billion in 2015, growing at a CAGR of 5.6% during the report period.
RecoCard: recycling PVC gift cards
Amid the growing quantity of PVC being used, the waste generated, from end-of-life PVC products, is not far behind. Nevertheless, PVC waste does not necessarily end up in landfills. As with any other waste plastics, waste management and recycling are undertaken.
PVC can be managed and recycled mechanically or the material can be reduced into small fragments to be melted and remoulded into different products.
Meanwhile, feedstock recycling is done via chemical processes such as pyrolysis, hydrolysis and heating to convert waste into its chemical components such as sodium chloride, calcium chloride, hydrocarbon products, heavy metals, and others, or for energy recovery.
In a recent undertaking demonstrating the recyclability of PVC, the British Plastics Federation (BPF) and resource recovery specialist, Axion Consulting, recycled about 1 million used PVC store gift cards through a project they launched, called RecoCard. The pioneering trial of the said project yielded postconsumer materials for use in new products, such as pipes.
Each year, the UK produces an estimated 2 billion PVC cards, equivalent to 2,500 tonnes. The used cards that end up in landfills do not biodegrade, the partners said. Hatching a Green Gift Card initiative with retailer partner, Jellyfish Livewire, a Hampshirebased digital marketing agency and gift card producer, a take-back scheme and specialist recycling system have been conjured.
About 25 pallets of the old PVC items and other plastic cards were manually sorted by material types. The PVC cards were recycled into granules to make irrigation pipes. The successful processing of the PVC store cards thwarted about 10 tonnes of plastic from being landfilled.
The project is eyeing investment in a recycling infrastructure, which will include a collection hub for PVC cards.
VinylPlus: sussing out additives in PVC
Another EU-based initiative is VinylPlus, a voluntary sustainable development programme of the European PVC industry. The ten-year programme, which spun from its predecessor, Vinyl2010, aims at a long-term sustainability framework for the entire PVC value chain. Its regional scope includes the EU-28 plus Norway and Switzerland.
VinylPlus espouses recycling of PVC, "where it brings environmental benefits and is economically viable, as it is a highly recyclable material," it stated.
In 2016, VinylPlus recycled almost 600,000 tonnes of PVC. This was disclosed by VinylPlus General Manager Brigitte Dero during a conference held in April in Brighton. She added that a cumulative total of more than 3.5 million tonnes of PVC has been recycled since 2000 via VinylPlus, with the largest volumes coming from window profiles, followed by cables and flexible applications, pipes and fittings. By 2020, the programme is targeting to recycle 800,000 tonnes/year.
Meanwhile, Dero also highlighted the development of an Additives Sustainability Framework (ASF), which she explained is a new science-based system for assessing the sustainable use of additives in PVC products.
For the ASF, VinylPlus Additives Task Force worked with Sweden-based non-profit sustainability organisation The Natural Step (TNS) to develop a "systematic framework to evaluate the use of substances utilised as additives in PVC products from the perspective of sustainable development".
ASF started work with PVC window profiles in 2016, and will continue with flexible applications in 2017.
Healthy sector for recycling PVC medical devices
PVC is also widely used in the healthcare sector, owing to the material's flexibility, making it suitable for applications like blood bags or tubing; strength, durability, and chemical stability. PVC also enables low cost of manufacturing as well as maintenance costs of medical equipment. It is also sterilisable and biocompatible.
On the flip side, the sector is also a significant contributor to the increasing waste generation in the healthcare sector globally. Thus, recycling is suggested if sustainability is in the game.
From PVC gift cards, profiles and flexible applications, BPF and Axion collaborated on the national RecoMed PVC collection scheme for single-use waste PVC medical devices. The take-back initiative is currently adopted in ten hospitals across Britain. It aims to recover high quality plastics, keep devices out of landfill, and cut disposal costs, according to Axion.
Started in 2010, RecoMed involves the collection of used PVC medical devices including IV solution bags, nasal cannula, oxygen tubes, anaesthetic masks and oxygen masks, according to BPF. The scheme aims to recover materials from the estimated 2,250 tonnes/year or more of PVC waste that is generated by around 1,500 hospitals in the UK.
For participating hospitals, RecoMed provides support such as liaising with recyclers, registering scheme participants, bins and bin collection, promotional material, and hospital staff training.
Window to sustainability
PVC and its rigid, unplasticised native uPVC are propelling market growth for windows and doors. uPVC is preferred over aluminium and wood for its lower weight, fully recyclable property, lesser maintenance, and thermal insulation, stated Global Market Insights in its report spanning to 2024. By then, the market size would have racked up a value of US$137.2 billion.
In some European countries, PVC/uPVC windows are preferred over conventional materials like wood, metal or a combination of both.
German firm Ceresana, in its study of uPVC use in Europe, finds that in Poland, Russia, and Turkey, more than 65% of windows have PVC frames. It crosses the 70% market share mark in Finland, Norway and Sweden. In some other parts of Europe, PVC is used in combination with other conventional materials.
The high use of PVC/uPVC runs the likelihood of more of this plastic type ending up in waste streams, if not properly managed or recycled.
In Europe alone, about 1,000 companies are engaged in plastic recycling and several players are further actively engaged in recycling PVC windows.
Dekura, a UK-based uPVC recycling joint venture between German plastics processor Rehau and recycler Tönsmeier Kunststoffe, reprocesses more than half of the available uPVC waste in the UK. Rehau takes back PVC waste from fabricators and window makers, to be used in producing new windows.
Another recycler, Eurocell, through its recycling division, Merritt Plastics, upcycles old uPVC windows and doors, and recovers other recyclable materials, such as metals used in producing new windows and doors.
Ecoplas, one of UK's largest uPVC recyclers, handles around 50,000 tonnes/year of waste uPVC, and produces a comprehensive range of products
from window-grade material for the extrusion industry. The process involves converting waste uPVC into granules, powder or pellets and reintroducing these into the extrusion process with the intention of returning recycled material back to the original producer.
Meanwhile, in the US, where PVC recycling is not as extensively practiced as in Europe, plastic recycling is closely being watched.
The Washington-headquartered Institute of Scrap Recycling Industries (ISRI) recently expressed that it is considering adding on new specifications for PVC plastic recyclables. ISRI is a non-profit trade association representing more than 1,300 companies in 21 chapters in the US and 35 countries that process, broker, and consume scrap commodities, including metals, paper, plastics, glass, rubber, electronics, and textiles. It explained that these specifications are intended to cover more of the plastic recyclables that are actively traded in the scrap plastics marketplace.
Part of its additional specification included in its draft is on uPVC window profiles, referred to as typically consisting of window and door frames and sourced primarily from door and window manufacturers. The rigid PVC does not contain plasticiser and will typically measure above 65 on the Shore D scale.
The draft has enumerated materials that it allows and disallows in recycling uPVC window profiles, to safeguard against contamination. Glass, metal, PET plastic, lead or cadmium stabilised rigid PVC materials, used household soil or waste plumbing lines with visible bioresidue, are just a few restricted materials mentioned.
Thus, though its good name has been sullied in the industry, by virtue of the use of phthalates, PVC's versatility is not lost on plastic product makers who seek out the material for its properties. However, it is hoped that the recycling of the material will give it a better profile in the industry and with the public at large.
(PRA)
Copyright (c) 2017 www.plasticsandrubberasia.com. All rights reserved.