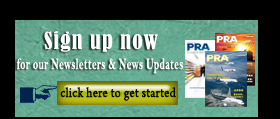 Teknor Apex to expand in Europe with compounding/R&D facility
US compounder Teknor Apex Company will build a 15,000 sq m facility in Rothenburg ob der Tauber, increasing the manufacturing capacity of custom compounder Plastic-Technologie-Service (PTS) and establishing a new European centre for plastics research and development. The announcement comes one year after acquiring PTS.
Groundbreaking for the PTS/Teknor Apex facility will take place by spring of 2018 and start-up is expected by the summer of 2019. The PTS/Teknor Apex production activity now located at nearby Steinsfeld will be relocated to Rothenburg ob der Tauber, as will the sales and marketing operation currently in Tauberzell.
The Rothenburg facility will produce thermoplastic elastomers (TPEs) and engineering thermoplastics (ETPs), ranging from general-purpose compounds to highly specialised formulations. An extensive laboratory will be used for developing new compounds and providing customers with design support, application development, and product/process training. The new PTS/Teknor Apex facility will accelerate the technology transfer that has been under way since the 2016 acquisition. PTS/Teknor Apex already manufactures US-developed compounds such as Monprene TPEs and Chemlon nylons, and in the US, Teknor Apex has begun production of German-developed products such as Creamid and Duramid polyamides.
"The new Rothenburg facility will increase the capacity of PTS/Teknor Apex to serve customers in Germany and throughout Europe, broaden the selection of compounds available to them, increase access to customer support, and reduce order lead times," said William J. Murray, President of Teknor Apex Company. "The new laboratory will function as a hub of innovation, serving the region as a source of customised formulations, application development expertise, and process optimisation."
Customers in Europe will also benefit from the global capabilities and broad experience of Teknor Apex, noted Walter Baumann, Managing Director of PTS/ Teknor Apex.
"Teknor Apex has long served major markets such as automotive, electrical and electronics, and regulated applications such as food-contact and medical, and it is a source of know-how in matters such as regional and global regulatory compliance," said Baumann.
"With manufacturing operations in the USA, Europe, and Asia, we can provide global support and supply stability to European customers with plants in multiple countries," he concluded.
(PRA)
Copyright (c) 2017 www.plasticsandrubberasia.com. All rights reserved.