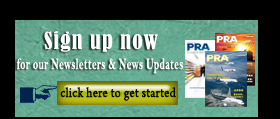 Lubrizol and Shin-Etsu expand silicone plants in the US
Japanese firm Shin-Etsu Chemical Co. will expand the production capacity of the Akron Plant in Ohio of its group company Shin-Etsu Silicones of America (SESA), which is engaged in the manufacturing and sales of silicones in the US. The amount of this facility investment is 2.4 billion yen, and the expansion work is aimed for completion in the middle of 2019.
SESA's Akron Plant is producing various silicone products that possess diversified forms and applications such as high consistency silicone rubber, liquid silicone rubber for adhesives and sealing materials, silicones for cosmetics and heat-dissipating silicones for applications in automobiles and electronics parts. This new investment is for the purpose of expanding its production capacity for these silicone products and additionally to set up a new production facility for silicone emulsions.
Since 2014 Shin-Etsu Chemical has been proactively carrying out facility investments in its silicones business by such means as expanding in Thailand the production capacity of its existing silicones plant and obtaining new adjacent industrial land, expanding the production capacity of its plants in Japan and constructing a new research building at its Silicone-Electronics Materials Research Centre in Gunma Prefecture, Japan. Including this new investment for expanding production capacity in the US, the total investment amount Shin-Etsu has made in its silicones business over just the past four years now comes to 65 billion yen.
SESA is the North American base of Shin-Etsu Chemical's silicones business. In addition to the silicone products being made at its Akron Plant in Ohio, SESA's Freeport Plant in Texas is producing organo-functional silane. Furthermore, Shin-Etsu opened a Technical Centre in New Jersey in 2015, as the company is continuing to focus on the expansion of its silicones business.
In other news, Lubrizol Corporation's LifeSciences business is investing US$10 million for a significant capacity expansion at its silicone contract manufacturing site in Franklin, Wisconsin. This investment strengthens the company's silicone business by adding 71,000 sq ft of space that complements the existing 126,000 sq ft operation. Previously, in 2010, Vesta more than doubled its footprint at this location; the current expansion supports LifeSciences' long-term growth strategy to provide high-quality manufacturing for silicone implants and finished medical devices.
"When customers partner with Lubrizol LifeSciences, they benefit from working with us at every stage in their development process," states Uwe Winzen, General Manager, Lubrizol LifeSciences. "With a long history of polymer expertise combined with recent investments, Lubrizol LifeSciences is positioned to offer full-service development for the next generation of medical devices, as well as long-term implantable and drug-eluting device innovations."
This expansion adds new space featuring product development, cellular manufacturing, and high-efficiency production lines, as well as separate Class 7 & 8 clean room space for the production of implants and drug-eluting devices.
(PRA)
Copyright (c) 2017 www.plasticsandrubberasia.com. All rights reserved.