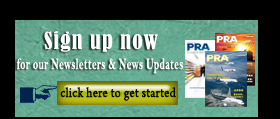 Medical Industry: Having a heart for polymers
Also, download this story from the electronic issue here
Polymeric materials, with their broad range of properties, are ushering in advancements for cardiovascular devices, says Angelica Buan in this article.
Like a thief in the night", that is how cardiovascular diseases (CVDs) are epitomised, bringing havoc to patients unexpectedly and silently. CVDs are the number one cause of death globally, says the World Health Organisation (WHO) that accounts more deaths linked to CVDs than from any other causes.
CVDs, defined as conditions involving the heart and circulation, are preventable with lifestyle changes and managing risk factors; and if interventions are prescribed, there is an array of cardiovascular treatment modalities available today.
The global cardiovascular device market is expected to achieve close to US$70 billion by 2022, growing at a CAGR of 4.3% from 2017, according to the report period covered by US market research firm Lucintel.
It also noted the rising demand for portable heart monitoring devices, transcatheter aortic valve replacement (TAVR) procedures, and bioresorbable stents – devices which we would not have thought of having 40 years ago when the first angioplasty was performed, and which thereafter have become a common medical intervention. Also in demand is cardiovascular equipment such as catheters, balloons, stents, and others.
Moreover, new materials, specifically polymers, are being engineered for more efficient, more biocompatible, and more cost-effective cardiovascular devices applications.
The surgical devices segment is further categorised as pacemakers, stents, catheters and accessories, guide wires, cannulae, electrosurgical procedures, valves, and occlusion devices.
The stent segment, among other surgical devices, accounted for the largest market share in 2015. Preference for stents over bypass surgeries is primarily driving their dominance. Furthermore, rising demand for minimally invasive surgeries is increasing the application of stents in the treatment of coronary artery disease.
Potential for a cloned silicone heart
We only have one heart, but with today's technology, who says we cannot duplicate it? The Functional Materials Laboratory at ETH Zurich in Switzerland has created a prototype heart made of silicone using a 3D printing lost-wax casting technique. It weighs 390 g and has a volume of 679 cu cm. Resembling a real, human heart, which "beats, with right and left ventricles; and a central chamber", the silicone heart still falls short to substituting a real heart. For one, the material of this model heart – a silicone monoblock, degrades after 3,000 beats (corresponding to 45 minutes), after which, the material can no longer withstand the strain.
Development of the synthetic heart was undertaken by Nicholas Cohrs, a doctoral student in the group led by Professor Wendelin Stark at ETH Zurich. The team remarked: "The reasoning why nature should be used as a model is clear. Currently used blood pumps have many disadvantages - their mechanical parts are susceptible to complications while the patient lacks a physiological pulse, which is assumed to have some consequences for the patient".
A well-functioning artificial heart is a real necessity: about 26 million people worldwide suffer from heart failure while there is a shortage of donor hearts. Artificial blood pumps help to bridge the waiting time until a patient receives a donor heart or their own heart recovers.
Drug-coated stents to facilitate treatment
The high rate of artery diseases is a growth driver for the global drug eluting stent (DES) market, estimated to reach US$9.2 billion by 2024, according to a report by Grand View Research. DES is a small mesh tub with polymer coating that releases a drug over time to prevent growth of tissue scar in the coronary lining.
Ireland-based medical device company Medtronic offers Resolute Onyx DES, which is US FDA-approved. Marketed in the US (and also available in Europe and other countries that recognise the CE or Conformité Européene mark), Medtronic's DES is the first of its kind available in 4.5 mm and 5 mm sizes, which enable treatment for patients with large coronary anatomies, while the stent's enhanced visibility and exceptional deliverability further differentiates it from other drug-eluting stents on the market.
In its press statement released in May, Medtronic commented: "As stent technologies continue to evolve, recent clinical studies have shown that newer technologies have not established a clinical advantage over durable polymer DES. The Resolute Onyx DES provides physicians with additional 4.5 mm and 5.0 mm sizes to treat patients with large coronary anatomies."
The Resolute Onyx DES is, according to Medtronic, the first and only DES to feature Core Wire Technology, an evolution of Continuous Sinusoid Technology (CST). CST is a unique Medtronic method of stent manufacturing, which involves forming a single strand of cobalt alloy wire into a sinusoidal wave to construct a stent. This enables greater deliverability and conformability to the vessel wall. With Core Wire Technology, a radiopaque inner core is incorporated within the cobalt alloy wire to enhance visibility for accurate stent placement. Core Wire Technology also enables thinner struts while maintaining structural strength.
It also uses the BioLinx polymer technology, a proprietary new biocompatible polymer developed by Medtronic scientists. BioLinx is the first polymer created specifically for use on a drug-eluting stent. The BioLinx polymer features a unique blend of hydrophilic and hydrophobic elements, allowing rapid endothelial healing with minimal inflammation and low risk of stent thrombosis. Extensive preclinical studies have established the biocompatibility and drug delivery capabilities of the BioLinx polymer, says the company.
Biomedical polymers that can be absorbed by the body
A breakthrough in implants, staples and scaffold designs, bioabsorbable polymers consist of polymeric materials or devices that eventually dissolve and are absorbed by the body, and therefore eliminate second surgery for removal, which not only adds to cost but also triggers risk of complications, e.g., infection.
For the polymeric material, both natural polymers such as proteins and polysaccharides that degrade by enzymatic hydrolysis, as well as synthetic polymers, which do not require enzymatic hydrolysis, are used. The types of bioabsorbable polymers include polyglycolic acid (PGA), polylactic acid (PLA), copolymers and self-reinforcing (SR) composites, to cite the more commonly used types.
In a cutting-edge application for biobsorbable polymers, Swiss-Dutch clinical stage company Xeltis developed the world's first bioabsorbable heart valves and vessels to allow Endogenous Tissue Restoration (ETR).
ETR enables the patient's own body to naturally restore a heart valve that is defective or no longer works. According to Xeltis, the bioabsorbable polymers used for their products are structured as a porous matrix that is designed to work as a valve or other cardiovascular component once implanted. "As the natural cardiovascular part forms, the matrix is structured to be absorbed and to leave the patients with their own healthy tissue," it explained.
The company has launched trial studies,
and the positive results showed the potential of the bioabsorbable technology for several different cardiovascular applications. Experts at Xeltis expressed confidence that bioabsorbable cardiovascular devices will be able to replace most commonly used implantable devices, and that ETR will improve patient outcomes while reducing the economic burden for healthcare systems.
Meanwhile, the company reported recently at a paediatric cardiology summit held in Spain the progression of the ETC clinic trials involving its RestoreX technology.
RestoreX is Xeltis's polymer-based platform that enables natural heart valve restoration. It is based on 1987 Nobel Prize for Chemistry awardee Jean-Marie Lehn's principles of supramolecular chemistry or electrospinning supramolecular polymers with the use of electric force to draw supramolecular polymer solutions into threads that measure a fraction of the diameter of a hair.
Treading the same pathway of developing polymer-based heart treatments, researchers at the Ben-Gurion University (BGU) and Sheba Medical Centre in Israel developed a novel therapy to treat atherosclerosis, a condition characterised by the hardening and narrowing of the arteries.
Endothelium is a thin layer of cells lining the arteries to keep them smooth and maintain blood flow. Smoking, high blood pressure and high levels of blood cholesterol are conditions that can damage the endothelium, leading to atherosclerosis or the abnormal build-up of plaque along the arteries.
When endothelial cells experience inflammation, they produce a molecule called E-selectin, which brings white blood cells (monocytes) to the area and causes plaque accumulation in the arteries.
BGU's E-selectin-targeting polymer is said to reduce existing plaque and prevent further plaque progression and inflammation, thus barring arterial thrombosis, ischemia, myocardial infarction, and stroke.
This innovative nanopolymer has several advantages: it targets only damaged tissue and does not harm healthy tissue. At present, there are several available treatment options for atherosclerosis, but no other therapy reverses arterial damage and improves the heart muscle. Moreover, the polymer has no side effects, unlike statins, which are currently the leading medication used for treating atherosclerosis, BGU said.
Patented and in preclinical stage, the new polymer has been tested on mice with positive results.
In a study that has been submitted for publication, the researchers treated atherosclerotic mice with four injections of the new biomedical polymer and tested the change in their arteries after four weeks. The results showed that the myocardial function of the treated mice was greatly improved; there was less inflammation and a significant decrease in the thickness of the arteries.
Experts at the Cardiovascular Research Institute of the Sheba Medical Centre and at Tel Aviv University suggested that this polymeric therapy can also be helpful to people with diabetes, hypertension and other age-related conditions.
With positive turn out of studies, the team is seeking a pharmaceutical company to bring the polymer therapy through the next stages of drug development and for commercialisation.
(PRA)
Copyright (c) 2017 www.plasticsandrubberasia.com. All rights reserved.