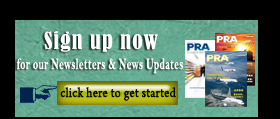 Eastman to expand PETG capacity in Malaysia
US-headquartered chemicals firm Eastman Chemical Company is planning an expansion of its copolyester site in Kuantan, Malaysia. The expansion is expected to be complete in the first quarter of 2018 and will increase PETG capacity by approximately 20%. This investment supports the continued growth of copolyester products globally and provides flexibility across the company's polymer asset base, says Eastman.
"This expansion positions Eastman to meet the increasing global demand we're seeing for our copolyester materials," said Burt Capel, Vice-President/General Manager of Eastman's Specialty Plastics business. "This investment further solidifies Eastman's commitment to the Asia Pacific region and to providing our customers around the world with the highest quality materials in the market."
Specialty Plastics is a part of Eastman's Advanced Materials business segment. Eastman's Kuantan, Malaysia site, which was established in 2003, produces several copolyesters, including Eastman Spectar and Eastman Eastar copolyesters.
Eastman's copolyesters are used in food contact products, including water bottles, blenders and food storage containers. The plastics are free of bisphenol A (BPA) and bisphenol S (BPS). Other copolyester uses from Eastman include packaging, consumer goods, appliances, for interior finishes and architectural applications, in-store fixtures, and point-of-purchase displays
The site in Kuantan was expanded after integrating Flexsys Chemicals Malaysia site, a wholly-owned subsidiary of heritage Solutia that Eastman acquired in 2012 in a US$4.7 billion transaction.
Eastman serves more than 100 countries and had 2016 revenues of approximately US$9 billion. The company is headquartered in Kingsport, Tennessee, US, and employs approximately 14,000 people around the world.
(PRA)
Copyright (c) 2017 www.plasticsandrubberasia.com. All rights reserved.