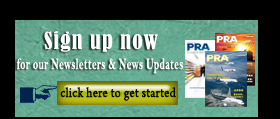 China plant set-ups: Sumitomo for electronic materials; Asahi Kasei: PP/PA compounds; Shouguang Luqing: HDPE unit
Japanese chemicals maker Sumitomo Chemical and its South Korean unit, Dongwoo Fine-Chem, a supplier to the electronics materials sector, will co-invest in the US$150 million electronics materials facility located in Changzhou Binjiang Economic Development Zone.
Once construction is finished and the facility goes into production, the facility, with a registered capital of US$50 million, will provide semiconductor manufacturers across the eastern part of China with premium high-purity reagents, said a statement.
Founded in 1991, Sumitomo Chemical's Fine-Chem is a pioneer in the development of high-purity chemicals, etching solutions, photoresists, colour films and polarisers, which are necessary for the manufacturing of semiconductors and thin-film-transistor liquid-crystal displays (TFT LCDs).
A national commitment to infrastructure and a key Yangtze River Delta location make the Changzhou National Hi-Tech District the best location for 1,641 foreign companies, according to a statement by the Public Promotion Department of Changzhou Xinbei District Commission
Another Japanese firm Asahi Kasei will set up a new plant for the manufacture of plastic compounds (polyamide and functional resin compound products mainly made of PP) in Changshu, Jiangsu. The new plant is scheduled for start-up in early 2020, and will have capacity to produce 28,000 tonnes/year. The compounds will have added functionalities with the addition of additives such as glass fibres and flame retardants.
Asahi Kasei says it is advancing a strategic global expansion of its engineering plastics business in the material sector centred on automotive applications. It currently has manufacturing and sales facilities in Japan, China, Thailand, Singapore, Germany, the US and Mexico.
Meanwhile, in other news Shandong Shouguang Luqing is building a 350 KTA high density polyethylene (HDPE) unit at its petrochemical complex in Bohai Industry Park, Shouguang, Shandong Province, China.
It has selected LyondellBasell's Hostalen ACP polyethylene process technology. The Hostalen Advanced Cascade Process (ACP) offers manufacturers increased flexibility and versatility in the production of multimodal HDPE resins compared to other HDPE technologies. These multi-modal HDPE resins display a superior stiffness/toughness balance, impact resistance, high stress cracking resistance and processing advantages that make them valuable in film, blow moulding and pipe applications, says LyondellBasell.
"With this contract, LyondellBasell has licensed 1.5 million tonnes/year of Hostalen ACP capacity this year," said Dan Coombs, Executive Vice President Global Manufacturing, Refining, Projects and Technology at LyondellBasell.
(PRA)
Copyright (c) 2017 www.plasticsandrubberasia.com. All rights reserved.