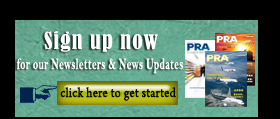 Building fire-safety: aluminium composites take the heat
Also, download this story from the electronic issue here
The type of infill used in building panels plays a crucial role in the combustibility of the panels. The recent fire in London, UK, which affected more than 150 lives, is proof that highly-flammable materials are a bane, says Angelica Buan in this report.
On 14 June, the 24-storey Grenfell Tower block of public housing flats in North Kensington, Royal Borough of Kensington and Chelsea, West London, became a hot topic, literally, but for the wrong reasons. Fire razed the high-rise residential complex and fatally injured nearly a 100 or more people who were trapped in the building. What accelerated the fire, according to reports, was the tower's rainscreen exterior cladding.
The building, built in 1974, had just undergone renovation work in 2016. The £8.7 million-makeover included the addition of windows and a polyethylene (PE)-filled aluminium cladding.
Aluminium, while a good heat conductor, is hailed as a "non-combustible construction material", according to the European Aluminium Association's Sustainability of Aluminium Buildings report. It explains that the material, which is classified as European Fire Class A1 (non-combustible and the requirement level cannot be combined with any additional class), does not burn.
Aluminium may melt when temperature reaches 650°C but will not release harmful gases. Hence, structural parts, such as industrial roofs and external walls, are increasingly being made of thin aluminium cladding panels, so that in the event of a major fire, the panels will melt and allow heat and smoke to escape and minimise damage.
But such is not the case for Aluminium Composite Material (ACM) panels. These are flat sandwich-type panels made from two sheets of aluminium and a non-aluminium insulating core, such as expanded polystyrene (EPS), polyurethane (PU) or PE, or mineral-based cores.
Often used for external claddings or facade materials, ACMs are lightweight yet sturdy; and the metal sheets can be painted in different colours.
Not fireproof
The polymer-filled panels are flammable and the melting plastic quickens the spread of the fire. In addition, the installation on the Grenfell Tower left a 50 mm gap between the cladding and the insulation behind it. The ventilated cavity assisted in spreading the fire faster.
The UK government has sought an independent expert panel, the Building Research Establishment (BRE), to carry out tests that would determine
how different types of ACM panels with different types of insulation behave in a fire, according to an early July statement by the Department for Communities and Local Government (DCLG).
The testing process aims to identify whether the submitted ACM cladding sample meets the limited combustibility requirements of current building regulations.
Meanwhile, the samples taken from 75 other buildings reportedly failed the fire retardancy tests.
Lessons unlearnt
It was not the first time that ACM was highlighted as a denominator in building fires worldwide.
Similar events linked to ACM with plastic cores also occurred in Dubai in 2016 with The Address, then the country's 18th tallest skyscraper; and in previous years there were other fires that involved buildings built before 2012. This was when compliance to the UAE Fire and Life Safety Code of Practice on Fire Performance of Aluminium Composite Panel, which was then in vogue, was mandatory.
In China, flames exacerbated by foam-filled exterior cladding engulfed the 159-m tall Beijing Mandarin Oriental Hotel in 2009; and an eightstorey apartment building in 2010, resulting in injuries and deaths.
A fire also brought down the 23-storey mixeduse Lacrosse building in Australia; while scores of other buildings cloaked in combustible exterior panels may also be at risk of fires. Despite warnings from stakeholders, ACM claddings are still being used.
For project handlers of the Grenfell upgrade, who allegedly opted to install the material that is cheaper by £2 per sq m and the non-fire rated Reynobond PE panel, instead of the fire-retardant Reynobond FR, the message conveyed was that cost-cutting took precedence over safety.
ACM and suppliers take the heat
Aluminium, a precious metal that was commercially produced in 1886, has become an industrial material for civil applications since the 1950s. It gained fame in 1898 when it was used as cladding for the dome of San Gioacchino's Church in Rome, Italy.
Its application has expanded through the years and today, aluminium stands as one of the most sought after materials for building and construction, bringing in a rife of benefits. These include energy efficiency, low maintenance, design flexibility, corrosion resistance, and high strength to weight ratio, to mention a few. Its cradle-to-cradle life cycle also makes it environmental friendly.
The ACM market is envisaged to reach US$8.26 billion by 2025, induced by the brisk growth of the construction and infrastructure industries, especially in the emerging regions where urbanisation and rise in population are evident, Research and Markets cited in its latest market report.
This projection could swerve, especially since ACM is once again put on spot.
Arconic, a major player in building and construction engineered materials, has said that it is ceasing global sales of its Reynobond PE for use in high-rise buildings, especially when its shares slipped down by 11% following its disclosure that it supplied the cladding to the ill-fated tower in the UK.
Arconic, which is currently embroiled in the Grenfell fire episode, also finds that the integrity of some of its products is under scrutiny. In a related incident, aviation firm Boeing grounded its new 737 Max jetliner due to an engine part produced by Arconic.
In a statement it released, US-headquartered Arconic admitted to supplying its Reynobond PE to a fabricator that used the material as a component of the overall cladding system on Grenfell Tower. However, it stressed that it "neither was involved in the installation of the system, nor had a role in any other aspect of the building's refurbishment or original design". It said that current regulations within the US, Europe and the UK permit the use of aluminium composite material in various architectural applications, including in high-rise buildings depending on the cladding system and overall building design. "Our product is one component in the overall cladding system; we don't control the overall system or its compliance."
Likewise, responding in the same manner was Celotex who decided to halt supply of its RS5000 insulation for buildings above 18 m high. The insulation formed part of the Grenfell rainscreen cladding.
Celotex, a Suffolk-headquartered Saint Gobain company and manufacturer of rigid board insulation, also explained in its online statement: "(the insulation product) has a fire rating classification of Class 0, in accordance with British Standards". The Class 0 materials shield surfaces from the spread of flames as well as limits the amount of heat released from the surface during a fire.
"Celotex RS5000 is the insulation component specifically tested as part of a system to British Standard BS8414-2:2005. When the system is designed and installed in line with this, RS5000 meets the criteria set out in BRE Report BR 135 Fire performance of external thermal insulation for walls of multi-storey buildings," stated Celotex.
Another company, CEP Architectural Facades, in defence of its role in the refurbishment of the tower has passed the buck to Arconic as the manufacturer of the aluminium panel. In its online statement published 23 June, it wrote that "CEP fabricated the two components in the building's cladding system (rainscreen panels and windows) using materials, and to a design, specified by the Grenfell Tower design and build team".
Meanwhile, 3A Composites, the manufacturer of Alcubond denied any involvement in the tower renovation and issued a statement to clarify that "Alcubond was not the cladding used on the Grenfell Tower". It further added that "systems using Alucobond Plus have successfully completed NFPA 285 multi-storey fire tests".
The standardised fire test procedure under the NFPA 285 evaluates the suitability of exterior, nonload
bearing wall assemblies and panels that use combustible materials or that incorporate combustible components for installation on buildings where the exterior walls are required to be non-combustible.
The Swiss panels company produces Alcubond A2, which it claims to be the "only non-combustible aluminium composite panel" for architectural applications because of the 2-3 mm mineral-filled core sandwiched between 0.5 mm aluminium sheets.
Fire-safety, a priority
Grenfell Tower acted as a catalyst for various countries to revisit their buildings and construction materials regulations, and check on their structural integrity. In the UK alone, an estimated 30,000 buildings are found to be installed with flammable claddings.
Belgium-headquartered Fire Safe Europe (FSE) says that high-rise buildings are subject to stricter fire requirements than low-rise buildings or family homes because "the taller the building, the more complicated it is to escape."
In its analysis of high-rise residential buildings' requirements in 16 countries, FSE found that three countries, namely the Netherlands, Belgium and Greece, have no requirements for individual products used in the facade system but focus on the performance of the entire system. Moreover, these countries mentioned "do not have a fire-safety test for facades based on real-life, large-scale situations", analysed FSE.
In a similar vein, England and Sweden allow the use of products that do not meet the product requirement "if the entire system passes a national large-scale test".
Meanwhile, the other 11 countries follow stringent requirements for the combustibility of the products used in a building facade. The standards range from limited combustibility (B s3, d0) to Non-combustible (A2 s1, d0); with the most fire-safe products classified under A, and the least or most combustible, classified under E.
Asia's take on fire safety precautions for high rises
Across the globe, the endemic laxity on building material requirements has become more glaring than ever.
In Asia, citing data mentioned in the 2016 review report of The Council on Tall Buildings and Urban Habitat, the region had built 107 super high rise buildings (or scaling above 200 m) out of the recorded 128 completions globally, accounting for 84% of the total for the year.
China recorded the most number of super high rises in the region, accounting for 84 completions for the reviewed year.
While China, mirroring the growing Asian urbanisation, is on a building spree of modern, sustainable skyscrapers, materials used are posing challenges.
In a paper presented at a Chinese fire safety symposium held in 2012, authors Lei Peng, Zhaopeng Ni, and Xin Huang of the Tianjin Fire Research Institute stated that "the use of combustible exterior wall cladding systems has been largely increased, because the systems have great advantages to reduce energy consumption." This, they said, also raised concerns on fire risks through facades in high-rise buildings.
The paper specified the building fires that occurred in China involved exterior claddings with thermoplastic infill, which contributed to the progression of the fire spreading not only upwards but also downwards. The Chinese authors furthered: "The fire ignited the external wall claddings from external fire sources rather than from flames and hot gases projected from windows, unlike a normal development progress."
In China, building products are traditionally classified based on combustibility, according to the Chinese standard GB 8624-199 and under four classes, namely: A (non-combustible), B1 (difficultcombustible), B2 (normal-combustible), and B3 (easycombustible).
This classification is still adhered to, even though a latest classification has already succeeded it, the GB 8624-2006. The latter has seven classes, and is based on the European classification system EN 13501-1 for reaction to fire performance of building products. Thus, it now includes classes A1, A2, and B to F. Two separate code sets are applied, depending on the height of the building. Nonetheless, both codes have requirements on the fire resistance rating (FRR) for exterior walls.
Over in Malaysia, fire-safety of construction materials, especially used for building exteriors, has come under scrutiny. In an earlier report, it was said that some building are likely installed with combustible exterior layers since Malaysia does not have a fire rating mechanism in place.
Malaysia's Fire and Rescue Department chief, Datuk Wan Mohd Nor Ibrahim, alleged that materials used in certain structural exteriors could have been passed off as higher-quality non-flammable cladding. The department chief avers that while tests on surface fire spread are conducted on foam-infill ACM panels, there is no clear-cut measure to distinguish which is a high quality ACM and which is inferior.
The bottom-line is that mishaps from use of materials that are either not fire-rated, not suitable for a specific project, or of low quality, are a wake-up call for the industry: in noting how vigilant it is in ensuring that public safety is non-negotiable.
(PRA)
Copyright (c) 2017 www.plasticsandrubberasia.com. All rights reserved.