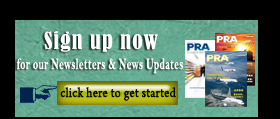 Krones and Erema join forces to offer complete lines for PET recycling
Germany-based turnkey vendor of filling and packaging technology Krones and recycling machinery firm Erema Engineering Recycling from Austria are to collaborate in the field of PET plastic recycling. The aim of this alliance is to incorporate the technical expertise of both companies into the planning and design of PET recycling lines and complete factories, so as to be able to offer clients from both the beverage and PET recycling industries an optimal line or an entire factory.
The firms says the accumulated corporate experience and the product portfolios of Erema and Krones complement each other to optimum effect. Krones' product portfolio, however, comprises not only machines and lines for filling and packaging beverages and liquid foods, but also machines for producing PET bottles, plus modules and lines for the recycling process. The collaborative arrangement will also focus significantly on planning entire factories, which Krones is already offering to beverage bottlers and PET recyclers from the feasibility study stage all the way through to the finished factory.
Krones' comprehensive product range, particularly the MetaPure W hot-wash technology developed specifically for PET and validated by performance in the field, combined with Erema's Vacurema technology developed for PET, will enable the two companies in future to offer responsively customised job sections - for washing and/or decontamination technology all the way through to complete factories for PET plastics recycling, and handle them as a turnkey vendor.
This means that Krones' clients will soon be able to close the entire PET cycle, from manufacture of the PET plastic products all the way through to their recovery, and thus make a sustainable contribution towards the "circular economy", with concomitantly reduced resource consumption and environmental impact, say the firms.
Krones Group, headquartered in Neutraubling, Germany, plans, develops and manufactures machines and complete lines for the fields of process, filling and packaging technology. Worldwide, Krones employs around 14,500 people. Around 90% of its turnover is achieved abroad. Consolidated sales in 2016 totalled EUR3.4 billion. The Krones group includes not only Krones AG (M-DAX) and its almost 60 subsidiaries, plus seven Lifecycle Service Centres (LCS) worldwide, which provide warehousing and production operations for spare parts and retrofit upgrades, but also numerous other sales and service companies.
Founded in 1983 as a pioneer in the sector, Erema provides recycling machines and system components: more than 5,000 of its systems are meanwhile up and running around the world. They are used to produce more than 15 million tonnes of plastic granulate a year. Erema is part of the EremGroup, which also includes specialised companies in the shape of Pure Loop, 3S and Umac. The group has 500 staff, subsidiaries in the US, China and Russia and in more than 50 national agencies on five continents.
(PRA)
Copyright (c) 2017 www.plasticsandrubberasia.com. All rights reserved.