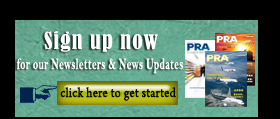 PTTGC finalises polyols/PU project in Thailand; enters into plastic bag jv in Myanmar
Thailand-based petrochemicals firm PTT Global Chemical Public Company (PTTGC) has finalised its propylene oxide/polyols and PU manufacturing plant by having established GC Oxirane Co. for the purpose of operating the project, which will be held by the company 100%.
The propylene oxide project plant, with nameplate capacity of 200,000 tonnes/year, will be located in Hemaraj Eastern Industrial Estate, Rayong. The plant will consume propylene as a main feedstock and will partially sell the feedstock for polyols and PU, with a commercial start-up planned for 2020.
Beside this, the company also established GC Polyols Co for undertaking the polyols and PU system project, which the company has planned to be a joint venture company with partners, to be finalised by this month, says PTTGC.
Two years ago, PTTGC signed two agreements to jointly perform engineering studies with Japanese chemical firms Toyota Tsusho Corporation for the development of the propylene oxide project; and with Toyota Tsusho Corporation and Sanyo Chemical Industries for the 130,000-tonne/year polyols project.
The total investment of both projects is approximately US$887.4 million.
Polyols is a key raw material for manufacturing of high-quality PU foams, added benefits of consuming less energy and process materials, as well as generating less waste, in automotive, furniture, band bedding, construction, electronic and electrical industries.
Meanwhile, in other news, its wholly owned subsidiary Solution Creation Company is to set up a joint venture company in Myanmar with TPBI International Company and Myanmar Star Group Company. The purpose of the joint venture is to invest in asset for plastic bag production to produce and sell in Myanmar. TPBI will own 65%, Myanmar Star 25% and Solution Creation 10% of the firm. The investment cost for Solution is US$500,000. The firm says the investment is pending permit approval from Myanmar Investment Commission, which will be approved within six months after submission of the application.
PTTGC says this project is in line with its strategic direction to promote its polymer market expansion the region.
As the chemical flagship of the PTT Group, PTTGC has a combined chemical/petrochemical capacity of 8.75 million tonnes/year and crude oil/ condensate distillation capacity of 280,000 barrels per day.
(PRA)
Copyright (c) 2017 www.plasticsandrubberasia.com. All rights reserved.