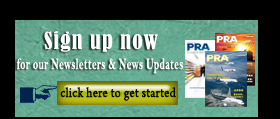 Plant set-ups: Dow to build innovation centre in US; Ampacet opens facility in Australia
US-based chemicals firm Dow Chemical will begin construction of a new, US$100 million Innovation Centre to drive innovation in silicone science and organic chemistry at the Dow Corning corporate campus.
The new facility will host approximately 200 R&D employees. Dow, which started exploring silicone chemistry nearly 80 years ago upon creating the Dow Corning joint venture, enhanced its ability to combine these technologies after completing the ownership restructuring of Dow Corning in June 2016.
The new innovation centre will be a key enabler in Dow achieving its initial US$100 million growth synergy target, as well as more than US$500 million of additional Dow-enabled bottom-line growth the company now expects to achieve across the enterprise from integrating silicones into the Dow portfolio. This bottom-line growth, coupled with Dow's latest cost synergy target of more than US$650 million, greatly enhance silicones' profitability. Dow now expects EBITDA to increase to more than US$2 billion by the end of 2019 – more than double its initial projection.
This added R&D will complement the work of Dow's more than 1,200 researchers and developers already based in the Great Lakes Bay Region, to focus on market opportunities such as advancing technologies for home and personal care products, and broadening Dow's energy-saving building technologies, advancing materials science for infrastructure.
Dow also recently celebrated the opening of its new global headquarters building in Midland - a 184,000 sq-ft, six-storey building that will host approximately 470 employees and contractors.
Meanwhile, across the Pacific Ocean, in a move that will further increase its presence in Australia, US-based masterbatch supplier Ampacet Corporation has opened a new masterbatch production facility in Dandenong,
Victoria, Australia, to manufacture custom colours and additives for the flexible packaging market and others.
Ampacet says the facility will produce custom colour masterbatches and houses a new laboratory for product development and quality assurance. Processing equipment at the facility includes two twin-screw extruders equipped with the latest control systems and semi-automatic bagging systems, it adds.
"We have long had a significant presence in Australia and New Zealand," said Yves Carette, Ampacet President/CEO. "Our new Dandenong facility enables us to better serve our customers' needs."
Ampacet operates a total of 24 manufacturing sites located in 17 countries. The firm manufactures custom colour, special effect, black, white, and specialty additive masterbatches for flexible and rigid extrusion processes and applications.
(PRA)
Copyright (c) 2017 www.plasticsandrubberasia.com. All rights reserved.