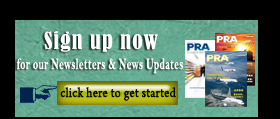 Nagase acquires US speciality chemicals distributor
Japanese chemical maker Nagase's American subsidiary has acquired US-based speciality chemicals distributor Fitz Chem Corporation. This acquisition advances the strategy of Nagase for growth in the speciality chemicals market in the US. Terms were not disclosed
Fitz Chem, as a wholly-owned subsidiary of Nagase America, will continue to conduct business under the Fitz Chem name as Fitz Chem LLC.
Fitz Chem has a revenue of over US$60 million focused on the coatings, adhesives, sealants, and elastomer (CASE) markets, as well as the plastics and personal care markets. Nagase is a supplier to these markets in Japan with a broad portfolio of both distributed products and proprietary products manufactured by Nagase.It also has a growing presence in China, Southeast Asia, India, the Middle East, and other areas.
"This acquisition allows Nagase to combine its technical expertise and existing supplier and customer relationships with those of Fitz Chem, creating opportunities for sustained growth in the US market," said Bradley Hilborn, Director of Sales & Marketing at Nagase America.
"Continuity was extremely important to our Fitz Chem management team," said Robert Becker, Chairman of Fitz Chem. "We wanted a long-term partner that focused on providing growth opportunities for our employees, one that would not create any conflicts for our suppliers, and lastly one that would provide additional resources to assist our customers in growing their businesses."
This acquisition is expected to bring opportunities for suppliers from both companies to benefit from their combined network. This will build on Nagase's presence in 22 countries with Fitz Chem's strong reach in the Midwest region of the US. NAGASE also offers a variety of value-added services, such as a coatings and plastics application lab. This lab can be utilised by Fitz Chem's suppliers and customers for raw material analysis as well as application and formulation development.
Nagase America says it will continue exploring opportunities for growth in the US market, both organic and through acquisitions, to strengthen its position as a national speciality chemical distributor.
(PRA)
Copyright (c) 2017 www.plasticsandrubberasia.com. All rights reserved.